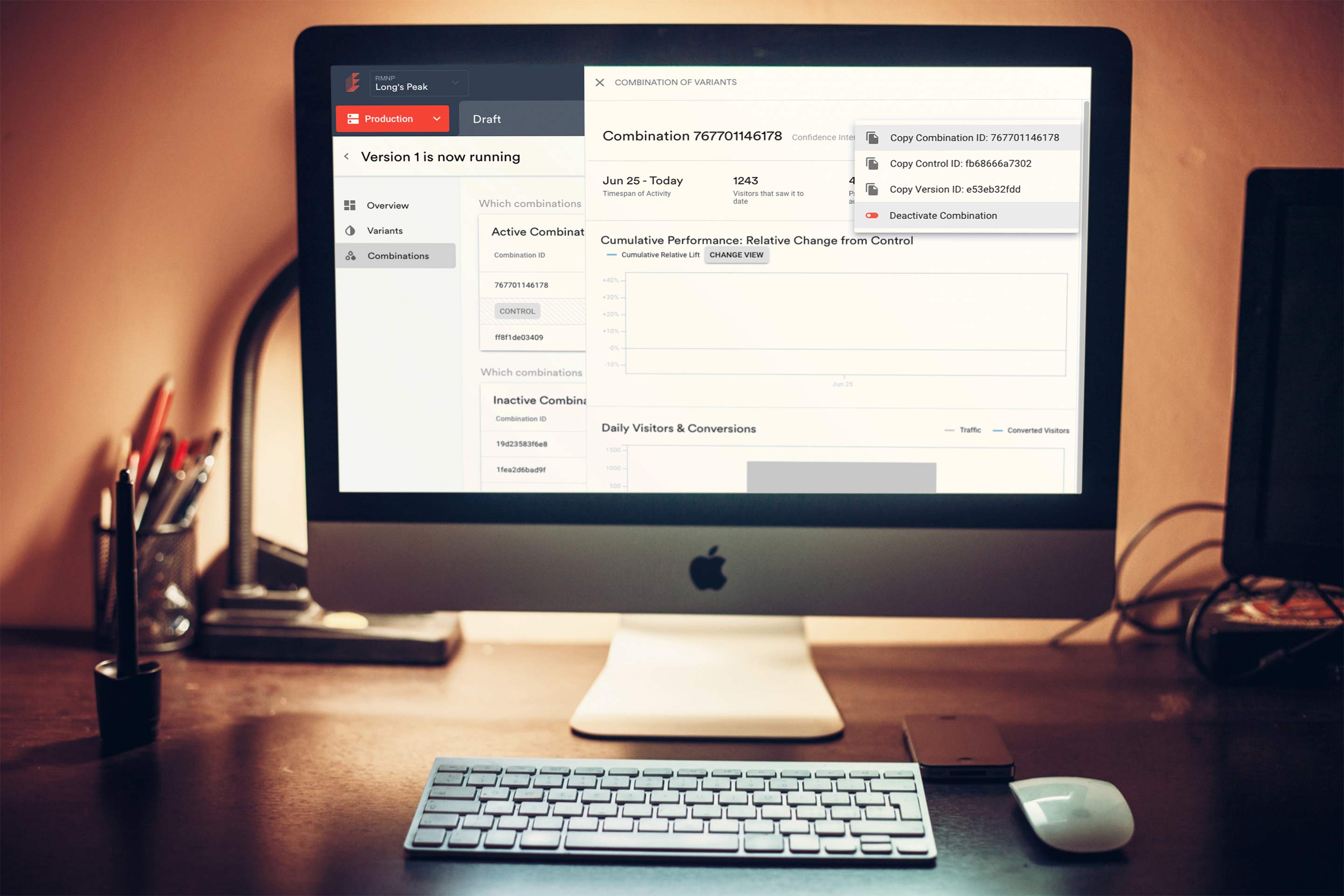 New Features: Capitalize on Top Performers & Variable Tree View
Happy height of summer! The Evolv product development team has been hard at work, delivering new features in response to the needs of our clients. We are excited to share the latest new capabilities with you. In case you missed them, this is a follow up to our previous blog post about new features, as well as this post introducing the new Evolv platform.
Capitalizing on Top Performers
There are times when you may not want the system to actively explore new combinations of variants and instead drive traffic to the combinations that are having the greatest impact on your conversion rate. For example, during a limited time advertising campaign, or while waiting for your development team to code a winning treatment into the actual page.
We recently completed the first two of four capabilities to help users capitalize on top performers, each of which deliver near term value as net-new capability: Pausing Evolution and Manually Deactivating Combinations.
Pausing Evolution
Pausing Evolution is a convenient way to temporarily stop our AI algorithms from exploring the search space of possible customer experiences. The Evolution phase of the project seeks to find variants with the highest impact on conversion rate by combining them with one another. Typically, the system actively removes low performing combinations and replaces them with new ones. Pausing Evolution stops the automatic deactivation of low performing combinations and generation of new ones.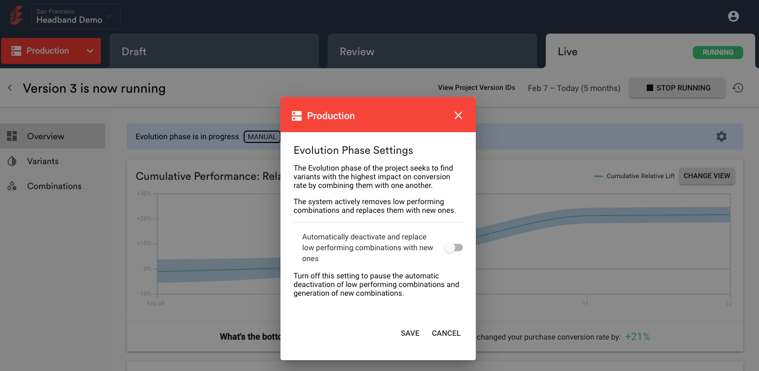 Manually Deactivating Combinations
When left alone, the system makes intelligent decisions about which combinations to cull from the population by using sophisticated machine learning techniques. However, some optimization managers may want to cull low performing combinations sooner than the AI would. In those cases, this feature allows the user to proactively remove one or more active combinations.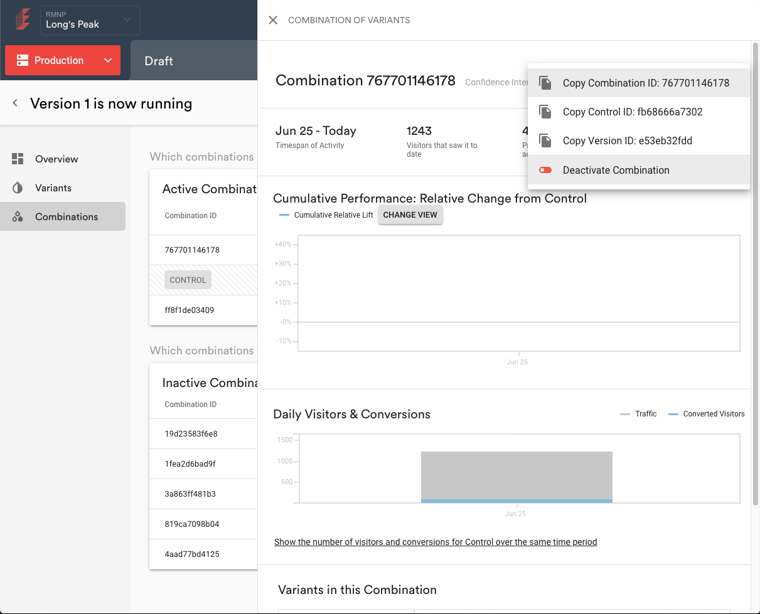 Variable Tree View
This new way of viewing variables in the manager exposes the hierarchical structure of the project configuration file. This makes it easy to connect the work done in the Web Editor with the workflow of the Manager allowing users to easily see which variants will occur in which contexts.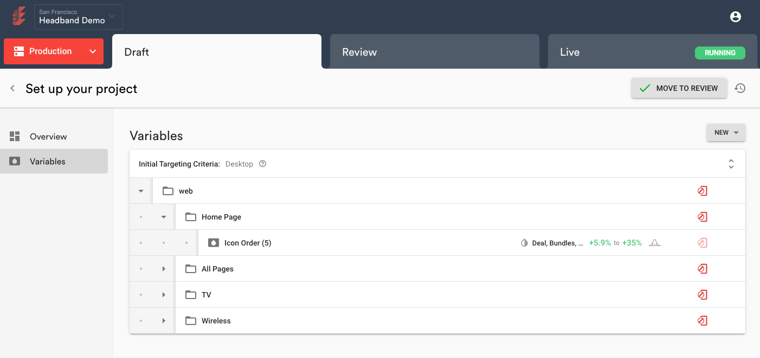 In addition to these significant features, we also delivered a raft of UI/UX improvements, including an improved light theme for the Web Editor, tool tips to clarify workflow and terms, better ways to view and sort combinations, and more.
To see all of these improvements in action, make sure you are running the latest version of the new Evolv platform. Contact us for more information or for any training or walkthroughs you may need.
-Kash Bennett, Product Manager
Subscribe
Get updates as we post industry relavent content to our blog