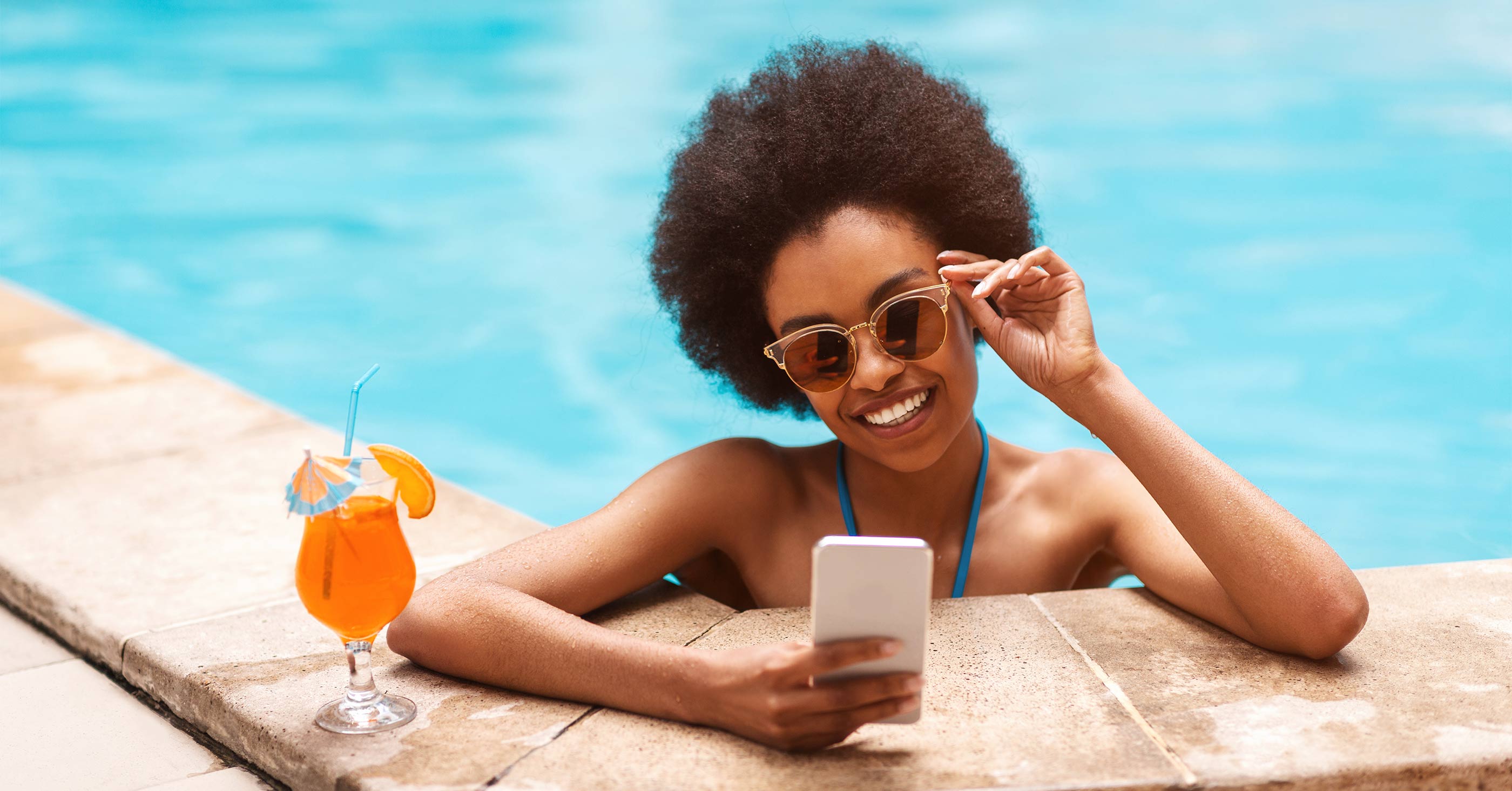 Travel Trends 2022—5 Ways Operators Need to Use CX to Rebound
For an industry that is accustomed to making sure customers get the best possible experiences, travel has certainly had to navigate a significant number of additional obstacles in the past two years. Frequently changing travel advisories and entry regulations have meant that operators have had to focus CX efforts much earlier in the customer journey and rely more than ever on their various digital channels. It requires figuring out how to help customers navigate the many additional variables in an already complex decision-making process.
The role of travel websites has changed from just showcasing travel destinations and attractions to being a channel to connect with visitors, build trust, and convert customers. Customers, however, are digitally savvy and expectations are high. Additionally, digital channels have become an even more competitive space.
Being able to serve relevant information at the right moment in the customer journey often determines if website visitors engage with a travel operator or drop off in search of something better. It's hugely important for travel websites to be optimised to serve up the best possible user experience (UX) as a key part of customer experience (CX) to every new visitor, every time. This has become critical to make the most of the opportunity and desire that people have to travel again.
Looking at some of the current trends influencing CX and the travel industry, we highlight five elements that can help travel operators connect better with customers on digital channels and move them closer to booking.
1. Create emotional experiences
The desire to travel and experience destinations is intrinsically an emotional one. This has become even more valuable with the length of time that people have been mostly confined to their homes and local communities. There is a greater awareness of the privilege of being able to travel and people want to make experiences count. Luxury travel is a strong trend with people seeking to tick destinations and experiences off their bucket list. Operators can capitalise on this by delivering digital experiences that sell the "once in a lifetime" travel experience. It's about far more than just the destination. Portraying the sense of beauty or relaxation, and giving visitors a preview of tangible authentic experiences that await them is more likely to connect with visitors.
2. Align CX with digital ads for greater personalisation
For travel especially, it's critical to make every bit of marketing spend count and reduce the customer acquisition cost (CAC). This is more challenging as constantly changing algorithms make it difficult for travel companies to get seen by their target audiences. When visitors do get to a landing page, it's often generic and requires visitors to make the effort to find the information relevant to the offer they clicked on and which brought them to the page in the first place. Traditionally the only way to overcome this was to create unique landing pages for each advert but with the many different travel options available this is often hard to achieve. It also quickly becomes a major challenge to maintain all the pages, links to them, and understand their performance.
A better solution is to align CX efforts with digital ads through post-click optimization utilising artificial intelligence (AI). Using AI-driven experience optimization allows for the detection of which advert the visitor clicked on and then serves up a more personalised experience. The content and design presented uses information aligned to the specific advert by adding context and relevancy as part of the next step of that visitor's customer journey.
For example: An advert may showcase family skiing holidays in France. On the landing page, targeted optimization can serve information that sells the experience of being on a family skiing holiday in France in a variety of ways. It becomes possible to experiment with multiple combinations of ideas to see what visitors respond to. With customers seeking increasingly personalised digital experiences, AI-driven experience optimization is able to close the gap and align with adverts to achieve that. In reality it is the only way to ensure that advert clicks and conversions are being maximised.
3. Understand what matters to travelers
Social and environmental awareness has increased significantly. Trends indicate that travelers seek more authentic travel experiences with minimal environmental impact and maximum direct benefits for local communities in a destination. Adding related information into the customer journey at specific touchpoints can serve to reassure visitors that they're making the right decision to book. One that aligns with the core beliefs and desires to do good.
An example of this can be highlighting community and environmental impact in numbers such as how many school books have been donated through travel experiences or how carbon emissions derived from travel are offset through local tree planting and food gardening projects.
A similar approach can be used to address traveler anxieties related to changing pandemic situations and regulations. But this is a double edged sword, if presented in the wrong way, or too early in the customer journey, it could put people off from traveling entirely. Finding the ideal time and way to serve information on traveler safety, cancellation policies, and rebooking processes is best achieved through experimentation. AI-driven experience optimization can experiment with hundreds of ways to serve information and optimize experiences to what visitors are responding to.
4. Optimize the whole customer journey
Selling travel is complicated by the many variables and options available. Website visitors can easily get overwhelmed by options and confused by pricing. This is why travel websites need to optimize the whole customer journey, not just landing pages and shopping carts. Optimizing the whole journey gives travel companies greater insights into what elements on a particular page are contributing to progression in the funnel. It can also identify points of friction and top performing combinations based on real website visitor responses.
At a time where travel operators want to make the most of every minute that they have a potential customer's attention, having visitors drop off due to poor navigation or digital experiences, isn't an option. It is also critical to think through the mobile experience and make it a well integrated touchpoint. Mobile devices have become a key element to an omnichannel experience with many starting the journey there. Mobile devices can no longer be an afterthought and operators should ensure the CX is highly optimized to the strengths of that channel.
5. Keep pace with changes in customer preferences
Travel operators that are managing to survive and even thrive despite challenging times are those that are listening intently to the voice of the customer (VoC). These are the companies finding innovative ways to stay connected to customers on digital channels so that they understand their preferences. More efficient use of customer data and being able to generate insights faster equips operators to serve the experiences customers seek. This is made possible by AI-driven experience optimization that learns from each visitor interaction, what visitors respond to, and uses this data to continually optimize CX, even as preferences change.
—
As uncertainty about travel remains, it's a critical time for travel operators to find better ways of connecting with customers and earning their trust. With the focus on digital channels, optimizing CX earlier in the customer journey can make all the difference and give travel companies a competitive edge. To find out more about how Evolv AI's experience optimization platform can achieve this, contact hello@evolv.ai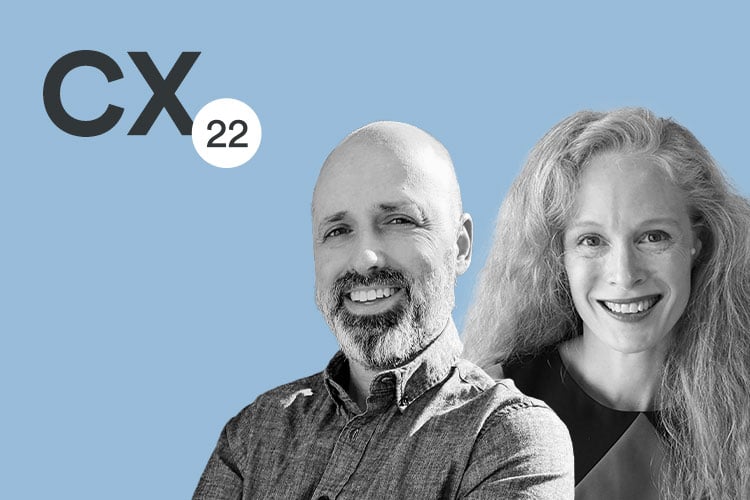 Webinar
Think CX, Part 22
Turn landing pages into inside sales and telemarketing growth engines
Watch Now
Subscribe
Get updates as we post industry-relevant content to our blog: