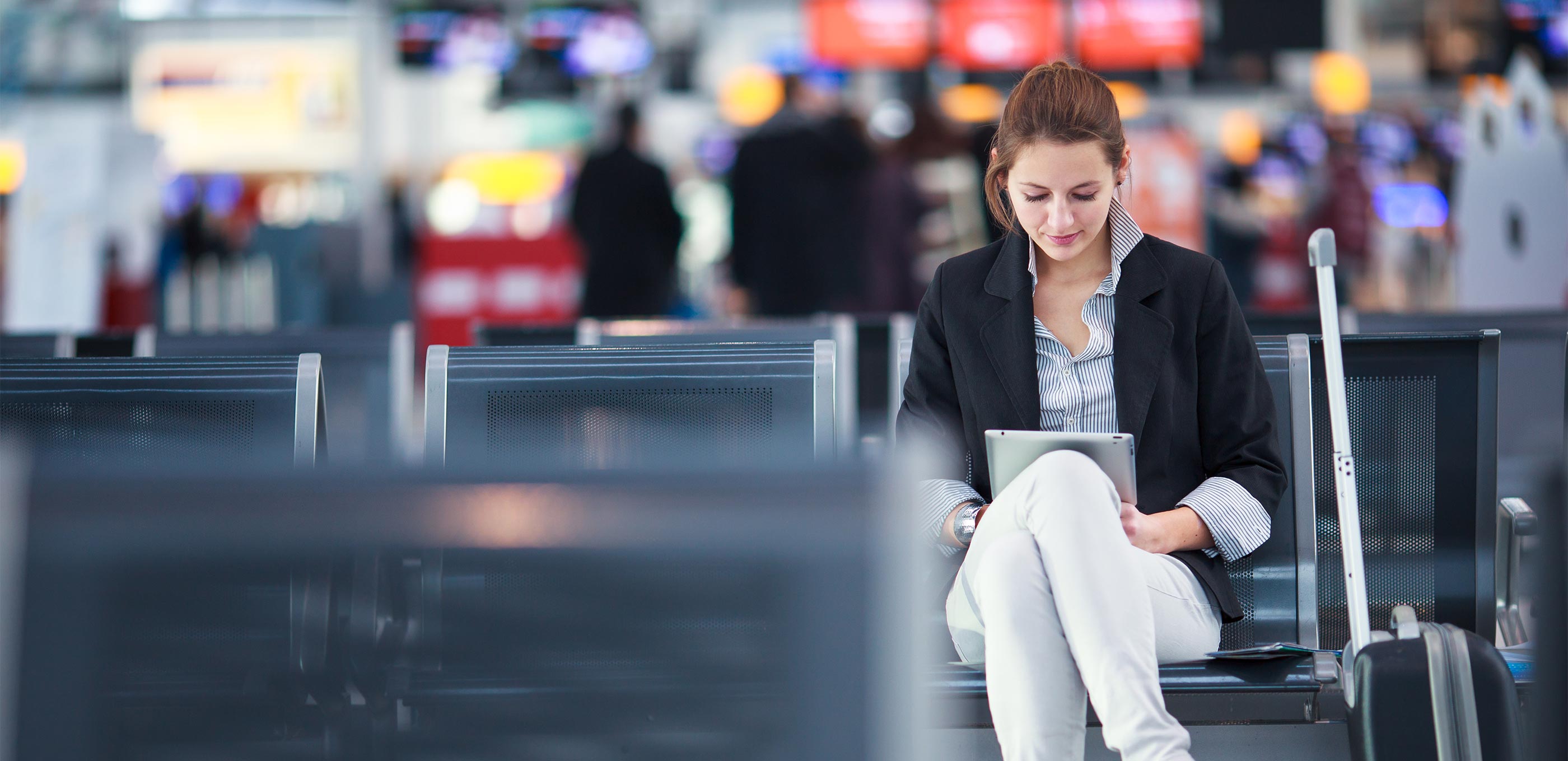 Tourism Strategy for 2021: Technology Transformation - Part 2
While Japan may not have been the hardest hit in terms of COVID-19 cases and deaths compared to other countries, its economy has not gone unscathed. Tokyo was set to host the 2020 Summer Olympics, which has been delayed to 2021. Billions were invested in infrastructure and marketing in preparation for this event. When we think of travel bans, we may consider holidays or business trips being cancelled. But having to cancel major events such as the Olympics, highlights the impact the pandemic has had on the Meetings, Incentives, Conferences and Events (MICE) sector.
The cancellation of international trade shows, conferences and major sporting events has had a major impact as well. Not only for participants and organizers, but also for the thousands of businesses that sell complementary products and services associated with business travel and events. It's estimated that had the Olympics gone ahead as usual, it would have generated approximately $10 billion in economic revenue for Japan over a two month period. It's no surprise, therefore, that Japan is determined to host the Olympics in 2021.
While there is still a great deal of uncertainty about whether it will actually be possible to hold the Olympics in July 2021, Japan is already ramping up preparations. As part of that tourism strategy, they're leveraging all their resources, including cutting edge technology and use of data to ensure that travelers have a safe and efficient stay.
Traveler safety
Japan has a reputation for having extremely high hygiene practices and technological efficiency. They're now taking this to a new level with contactless traveler processing at Smart Gates on arrival. The technology requires travelers to have a microchipped passport and uses facial recognition to verify a person's identity and visa details. Travelers will then be able to complete customs forms via an app on their phones, rather than interact with a customs official to reduce physical contact.
Another proposed innovation is to have a personal health app that tracks the places a traveler has visited and allows them to check in daily with a health report. This is designed to aid early intervention and contact tracing should a person start to feel unwell while traveling. The app will also warn of areas with congestion and help generate ongoing awareness for social distancing best practices.
From a marketing perspective, Japan is promoting the fact that historically, it is one of the cleanest destinations in the world. It hasn't been a major shift to implement additional hygiene strategies to mitigate COVID risks. Culturally, it's not the norm to shake hands, shoes are usually left at the door when entering a room, and public spaces are frequently cleaned. In addition, due to historically high levels of pollution in major cities, most Japanese are accustomed to wearing masks when out in public.
This combination of centuries old culture combined with modern technology is set to benefit Japan in being able to host a major event, such as the Olympics, and ensure that traveler safety can be maintained.
Technology supporting tourism growth
In 2019, 1.6 million travelers visited Singapore. As a result of COVID, 2020 has recorded only 2,200 visitors. As part of a recovery strategy, the Singapore Tourism Board has been tasked with growing traveler numbers using digitalization to create efficient and frictionless customer experiences. Like Japan, Singapore is known for its cleanliness and efficiency, and has been engaged in digital transformation for some time. One of the elements is to set up incubators where businesses can collaborate on ways to improve traveler experiences in Singapore digitally. Ideas that prove beneficial can then be scaled for use throughout the industry.
Singapore's showcase digital transformation project is STAN (Singapore Tourism Analytics Network). STAN's goal is to foster collaboration on collecting and analyzing traveler data to be able to provide actionable insights to the industry. Singapore is known for its efficient hospitality and the tourism board is looking to extend this to the digital experience in the hopes of attracting more business travelers until such time as leisure travel can safely resume too.
In support of the plans to promote business and event travel in Singapore, another initiative is the Visit Singapore Pass. This is aimed at creating a frictionless visitor experience in Singapore. Instead of travelers having to purchase and carry multiple tickets for entrance to events and attractions, all tickets will merge into a single digital pass, customized to the traveler's itinerary. This supports tour operators by eliminating the need to create their own e-ticketing systems.
What can be learned from Japan and Singapore's tourism strategy?
There is much debate about what business travel and events will look like when we emerge from the pandemic. Online meetings have become the norm, highlighting the fact that not all business travel is necessary. However, with a world that's been forced to distance itself, it's already widely expected that when it's safe to travel again, major events and conferences will resume. People will want to get out and experience the world again and businesses will want to reconnect.
Will the experience of operating in a virtual world facilitate adoption of the benefits technology has to offer moving forward? Japan and Singapore didn't start their digital transformation when the pandemic hit, it was already an integral part of their vision for the future of travel—Using technology to create better experiences before, during, and after traveling.
Digital experiences may not be the main events when travel resumes, but they have a key supporting role to play in facilitating better organization of events. Keeping participants informed, providing useful information, helping to reduce waiting times and overcrowding, as well as helping people connect with the right people at the right places and the right times. Digital experiences are not going to stop, rather they will play a key role in helping to rebuild, reorganize and improve business travel and events. Now is the time to start optimizing for that future.
Subscribe
Get updates as we post industry relavent content to our blog