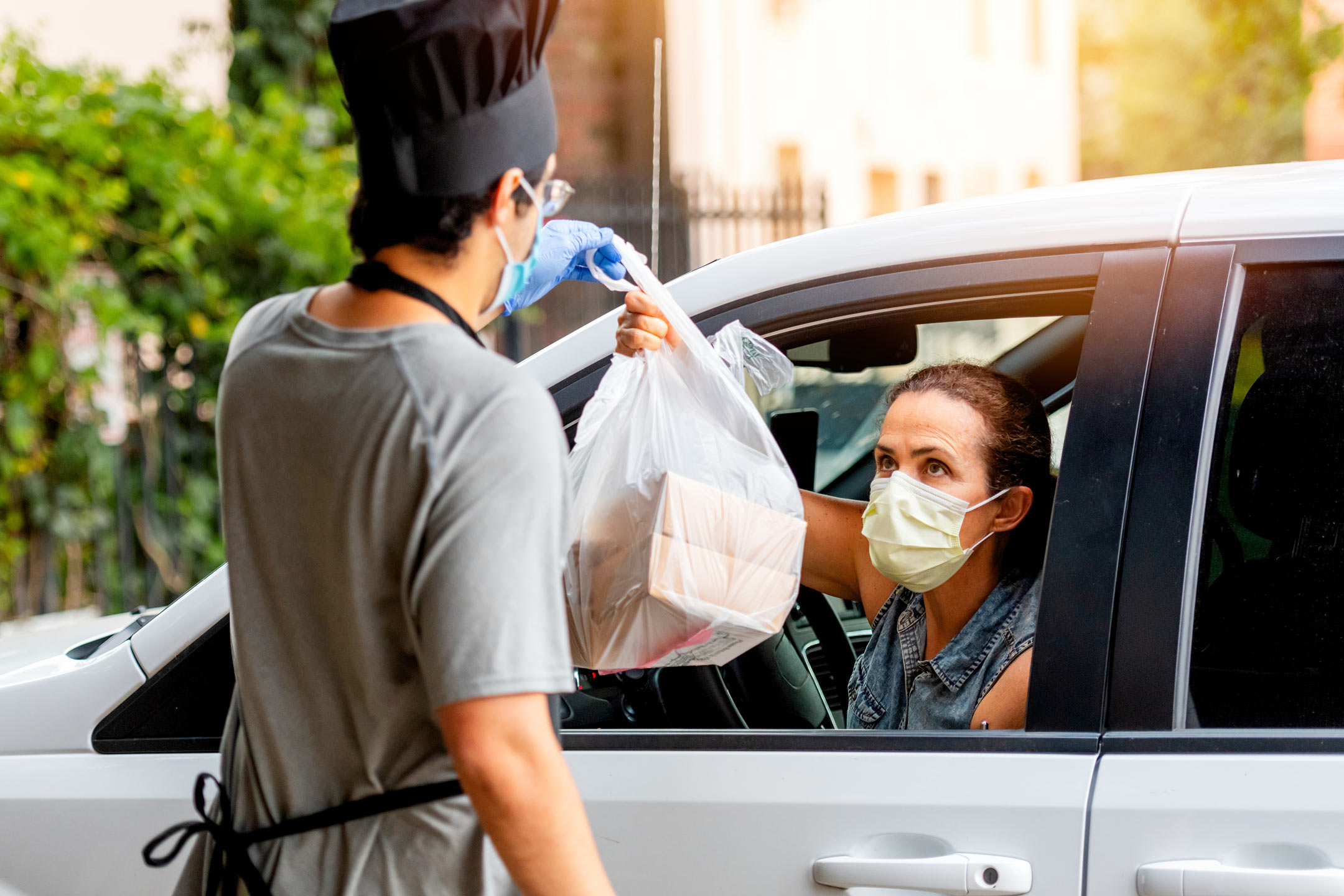 Restaurant of the Future—adapting and accelerating digital CX
If there's an industry that's owned the concept of customer experience, it's casual restaurants. There are three terms that get thrown around fast casual restaurants (FCRs), quick service restaurants (QSRs), and fast food chains. All three focus as much on what customers get to enjoy in terms of service and in-store experiences, as the type of food on the menu. Ask anyone to name their favorite place to eat and they'll usually select a franchise and even a specific store. They go there for the experience and the certainty that their meal will be exactly the way they like it.
With eating out accounting for almost 53% of food spend in the US year on year from 2015 to 2019, chains have worked hard to differentiate themselves and attract customers based on the dining experience. A great deal of investment goes into training frontline staff in ways to deliver great customer service and entrenching the brand values throughout their franchise chains. So what happens when that person to person contact is no longer possible? When the experience of dining out becomes online ordering and curbside pickup rather than over the counter interactions? To ensure becoming a restaurant of the future, is there a way to match or even improve upon that customer experience which is increasingly digital?
For some in this segment, the transition to digital customer experiences was not a huge change, they'd already made the decision to invest in digital transformation, it was merely a case of accelerating the process and providing new options such as curbside pickup. But others who hadn't, soon came to the realization that it was adapt or die. With their usual sales channels prohibited or severely restricted, if they couldn't find alternate ways to engage with and sell to customers, they'd be out of business. So how do you transform a customer experience from an over-the-counter personal greeting and a smile to a memorable and successful digital experience?
Digital thinking requires a customer centric mindset
The following is a true story: When pandemic restrictions caused several independently owned restaurants to close their doors for sit down meals, the owners knew they had to consider digital channels to stay operational and solvent. Transforming the relationship with their customers to a digital experience was going to be the most effective route. But without extensive financial resources it would require creative thinking to implement successfully. As a strategy they prioritized staying connected with customers, empathizing with what they were experiencing, getting customers to return the empathy, and by continuing to offer the same food.
"I've learned that people will forget what you said, people will forget what you did, but people will never forget how you made them feel."
- Maya Angelou
Six family-run restaurants banded together and formed a new online entity: The Bay Brigade. They created an ecommerce platform for ordering meals, integrated into an email marketing and mobile messaging system. Instead of offering full menus, they offered one dinner a day in a family sized portion for four including free delivery. Each day featured a meal from each of the partner restaurants and only 100 meals a day were made. They not only made ordering and delivery easy, they tapped into what their customers needed.
At a time when most parents were struggling to find the time to prepare meals as they juggled working from home with family life, this effortless and affordable way of getting a home cooked meal on the table at night was exactly what was needed.
Additionally, being the savvy restaurateurs that they were, they used the information from the online ordering to upsell, offering complimentary sides and desserts, as well as bonus portions for ordering more than once a week. They brought back the best sellers and upped the capacity of those by 50%—and sold out every single day for months.
Restaurant of the future—surviving means focusing on digital customer experiences
This success story highlights how technology can become the enabler to creating memorable customer experiences supported by business success. While third party delivery apps such as Uber Eats and DoorDash have been ushering in digital transformation in the fast casual dining sector, the downside is that restaurants don't own the customer interaction, and therefore can't optimize it to deliver a better digital experience.
It also does little to build loyalty as the delivery platforms make it easy to order from many other competitors. Some food chains such as Chipotle and Jersey Mike's decided instead to develop their own apps and as contactless dining became the norm, they've sought to optimize these digital channels for the entire customer journey.
Morgan Stanley, in a recent report, highlighted several ways in which Covid-19 has impacted the restaurant industry, noting that the most significant opportunities are for restaurant chains and fast food franchises that embrace digital transformation. Maintaining connections with customers you know by name is one thing, but as a brand, how do you optimize the digital experience for millions of users across the US? Consider a solution that can respond quickly to customer preferences, learn from their digital interactions, enable the rapid introduction of new menu items and promotions, and be able to serve up ideas that will get customers to click the order button more often.
If you want to find out how leaders in the food and beverage industry are adapting to the changes ushered in by the pandemic, watch the replay of Think CX, Part5: The Digital Race for Relevance in Food and Beverage. Hear their thoughts on becoming a restaurant of the future by accelerating digital transformation and achieving effective customer experience optimization.
Subscribe
Get updates as we post industry relavent content to our blog