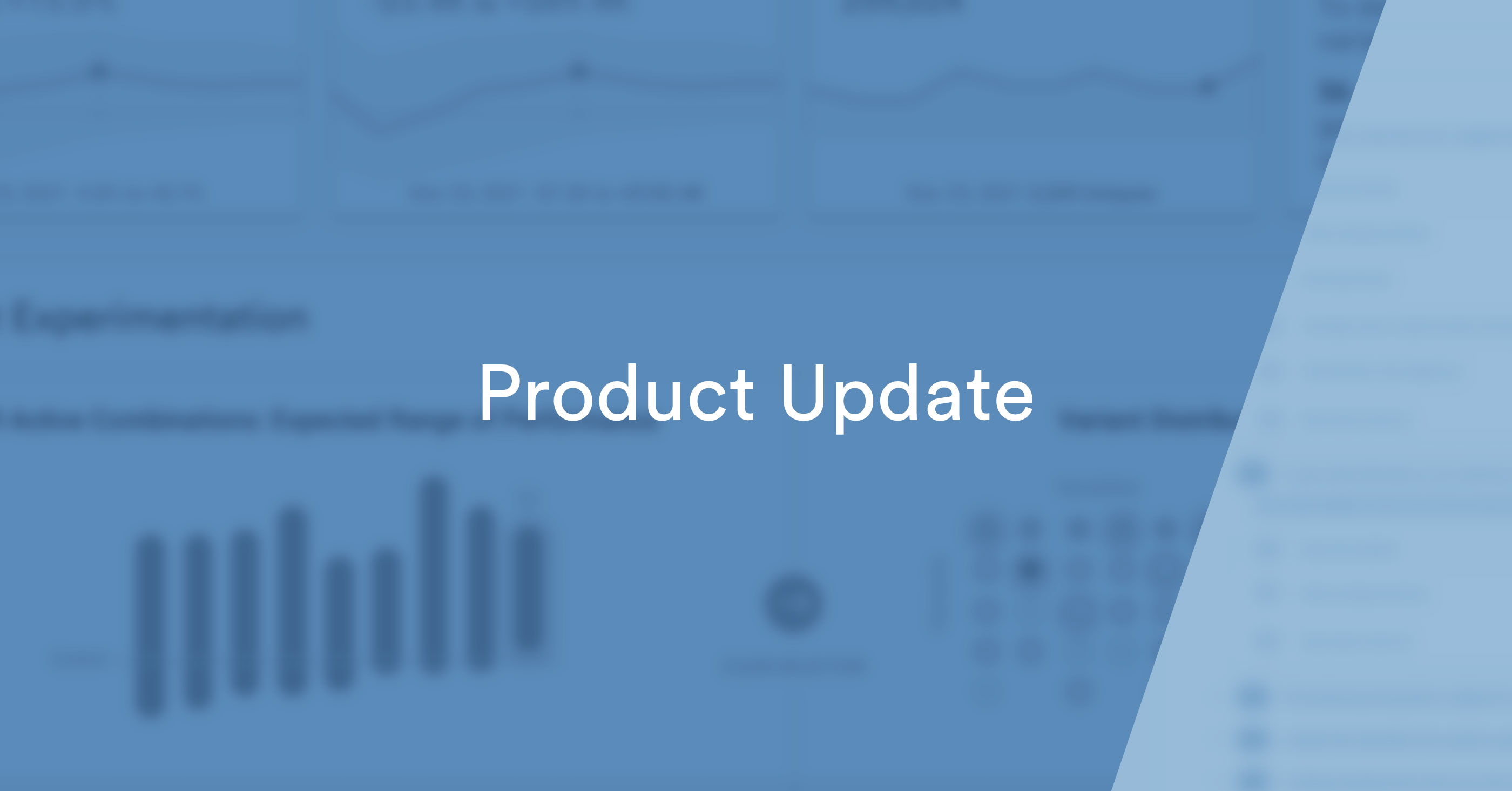 Product Update: Behavioral Targeting and New Integrations
We are off to an exciting start for 2022 with a number of new capabilities and features available and coming soon. If you have any questions about any of these capabilities, please reach out to your client success manager.
Available Now
Dynamic Behavioral Targeting in Real Time
We now offer a new differentiated version of personalization which is capable of delivering experiences based on audience attributes. What is a game-changer is the ability to make the user experience dynamic based on the visitor's actions and behavior in real time as they begin to interact with the site. We can modify the user journey at the moment that a visitor arrives on a page and dynamically set the path they will follow. This opens up the possibility of being highly responsive by tailoring a unique and personalized customer experience. You can select an event being fired (or not) as an audience property. Once the event has been fired, the platform keeps the knowledge that it was fired in session storage and rehydrates the context with every page load.
Examples of Behavioral Targeting
Circular navigation
Engaging with specific components on a page
Adding items to cart
Cart abandonment
Delay on page
Segment Integration

We finished our integration to Segment in an effort to continue to deliver out-of-the-box connectors to streamline sharing data. Segment opens up the door to connections into any of the tools and systems already integrated through their platform. This enables our users to send data to and from Segment and then fire events anywhere they have connections.
Our current implementation supports:
The ability to receive Segment events in the Evolv AI Manager
Send Evolv AI data and events to Segment
Capture page / view categorization



---
Coming Very Soon
Program Management to standardize the optimization process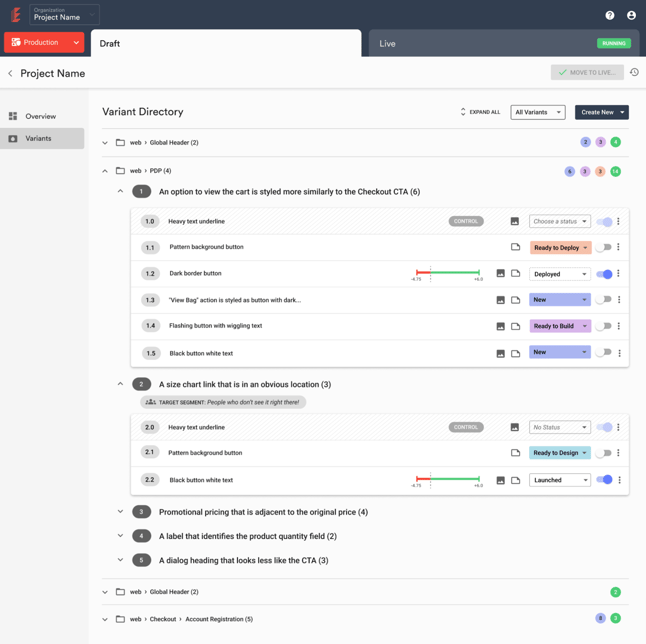 We know that program management is hard and it contributes to companies having enough time and bandwidth to get all the testing they want done. We developed a new module to standardize the optimization process. The value to our clients is that it simplifies and automates the optimization process to ideate, implement, and iterate by building knowledge and skill. This is an area we will continue to deliver more capabilities.
We are starting with the following:
Problem identification and management
Variant lifecycle management
Shopify Plus Integration

We are in the final stages of approval. Our snippet will be available directly from the Shopify Plus marketplace and has been optimized for out-of-the-box integration for any clients using Shopify Plus. It is now easy, quick, and reliable to connect your Shopify Plus merchant store to Evolv AI's Experience Optimization Platform.
Clients can optimize their e-commerce customer experience (CX) by using AI-driven experimentation and personalization to find journeys that convert. The pre-built connector installs a snippet which enables users to swap in and out different experiences created using the Evolv AI Experience Optimization Platform. The results and optimization data are automatically and seamlessly made available in the Evolv AI Platform's dashboards and reports.
More coming on these new capabilities soon.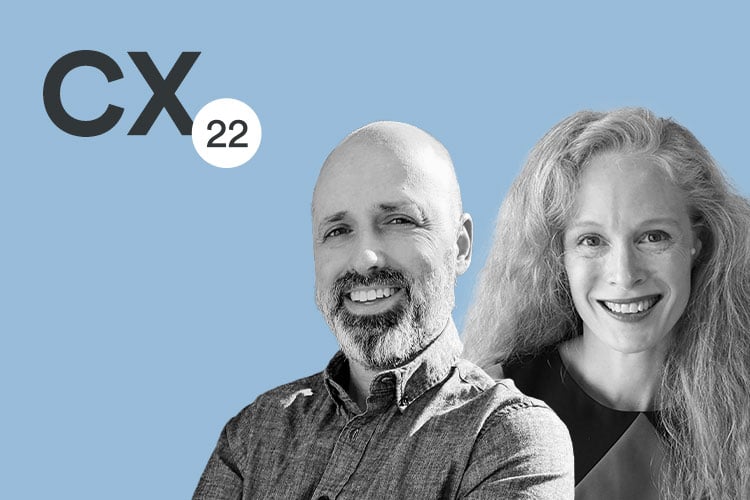 Webinar
Think CX, Part 22
Turn landing pages into inside sales and telemarketing growth engines
Watch Now
Subscribe
Get updates as we post industry-relevant content to our blog: