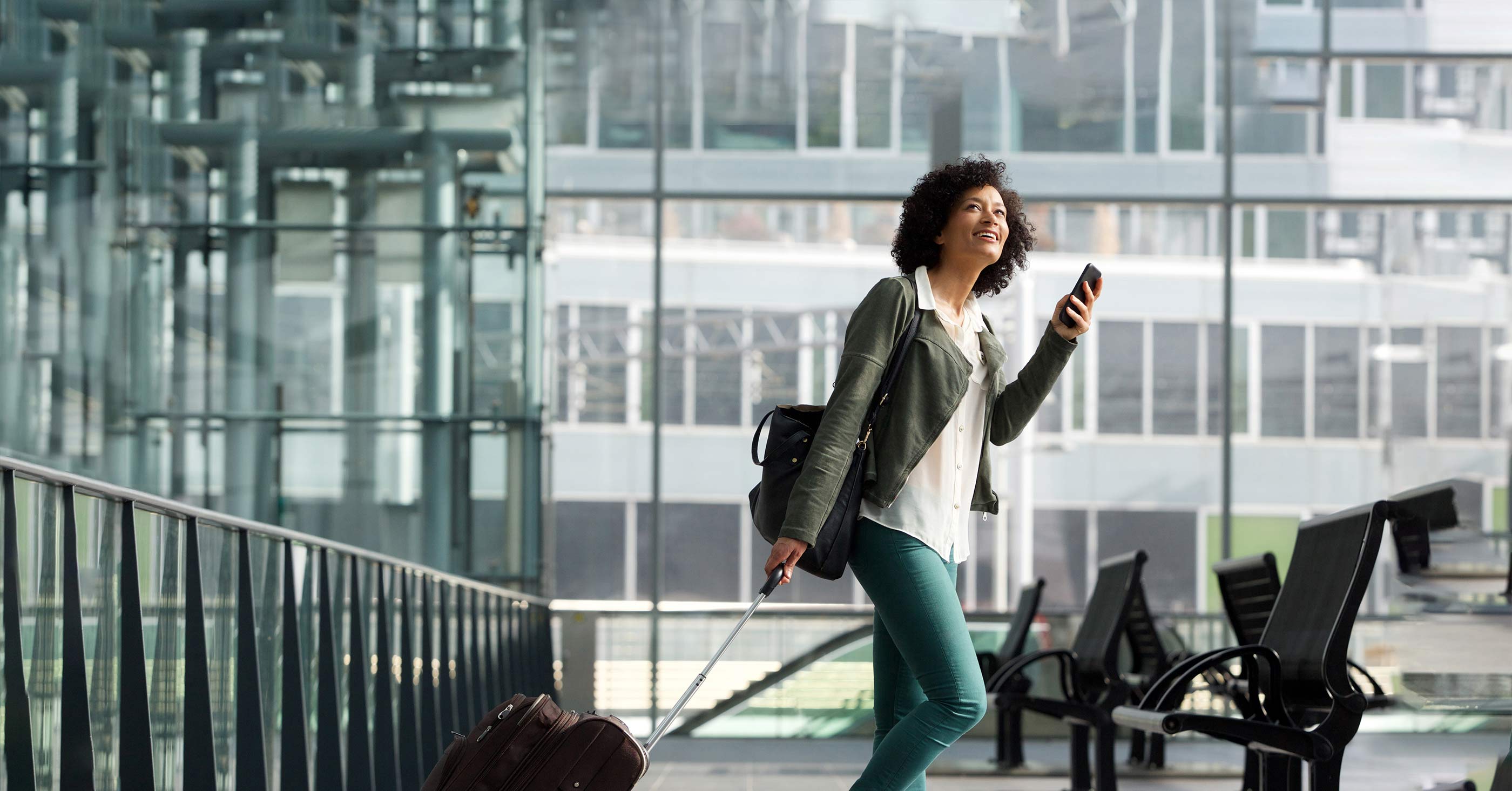 How Travel is Gearing Up for Seamless CX
While global travel may have been severely restricted in the past 18 months, travel companies have not been sitting idle. Even before the pandemic, travel operators, agencies and associations were looking for ways to leverage digital technology to create more seamless travel experiences.
By January 2020, international travel arrivals exceeded 1.5 billion. This was a continued growth from the previous two years and was a strong indication that the travel industry was well versed in matching customer expectations with dream vacations or hassle-free business travel experiences. In that era, travel professionals were no strangers to having to deal with unexpected curveballs, such as extreme weather or political events that resulted in delays and cancellations.
But navigating a 74% drop in travel in a year where growth was predicted to continue by 4–8%, required an entirely different strategy. Companies that have emerged the strongest and best positioned to leverage renewed growth in the travel industry in 2021 are those who honed in on innovation and are prioritizing customer experience (CX) in every aspect of their operations.
How Will Tech Innovation Enhance Travel CX?
One of the major challenges in creating a seamless CX is the many variables that are constantly changing. This occurs throughout the customer journey from the time when customers are first considering travel options to when they're actually travelling. Some of these changes are minor, such as flight delays, but they are nevertheless impactful because customers need an immediate response. When talking about managing CX, it's often these scenarios that come to mind.
Since 2013, Helsinki Airport has been engaged in tech innovation with the aim of creating memorable experiences for travellers passing through the airport. What is interesting is that they created a 1 billion Euro program designed specifically to improve CX. The core of their strategy is to provide travellers with an authentic Finnish experience and a refreshing environment with useful services that generate customer confidence and give them the gift of time—something that's often wasted when travelling.
While enhancing elements of CX at airports is important because it will impact recommendations and reviews, it doesn't really present an opportunity to grow travel revenues from those particular customers. People don't often return to the same destination, but they will return to book through the same operator based on good experiences. This highlights the importance of tech innovation earlier in the customer journey. That is where there is the most opportunity to upsell or add value through improved digital experiences - not to mention ensure a frictionless CX.
How AI-Driven Optimization Helps Customers Navigate Travel Planning Complexity
Even when travelers have decided on a destination, there are still hundreds of choices to make. Where to stay, what type of accommodation, what local transport and sightseeing. How do travel companies know which ideas to present to website and mobile app visitors that will get them interested? What'll give visitors enough confidence to start the booking process?
Great CX has to start there because once the booking process is underway, it gets even more complex. Tiered pricing, constantly changing availability, visa requirements, or now emerging from the pandemic—changing vaccination or quarantine requirements—impact the CX at the booking stage and can have a major influence on whether or not customers buy and how much they spend. Being able to serve up the right information at the right time is critical in moving visitors further along the customer journey and getting them to buy.
AI-driven optimization enables companies to experiment with hundreds of different ideas in thousands of combinations and see which are generating the best responses. The insights generated can be used to improve on the ideas further, helping to increase conversions and even the average order value (AOV) and lifetime value of customers (LVC).
As global travel re-opens, there is a unique opportunity to improve digital experiences to drive growth. Customers are accustomed to buying online and are more likely to spend with companies that serve up a seamless digital experience which also gives them confidence that it'll be a good travel experience. Investing in tech innovation now to improve CX is what'll enable travel companies differentiate and maximize the growth opportunities in 2021 and beyond.
Subscribe
Get updates as we post industry relavent content to our blog