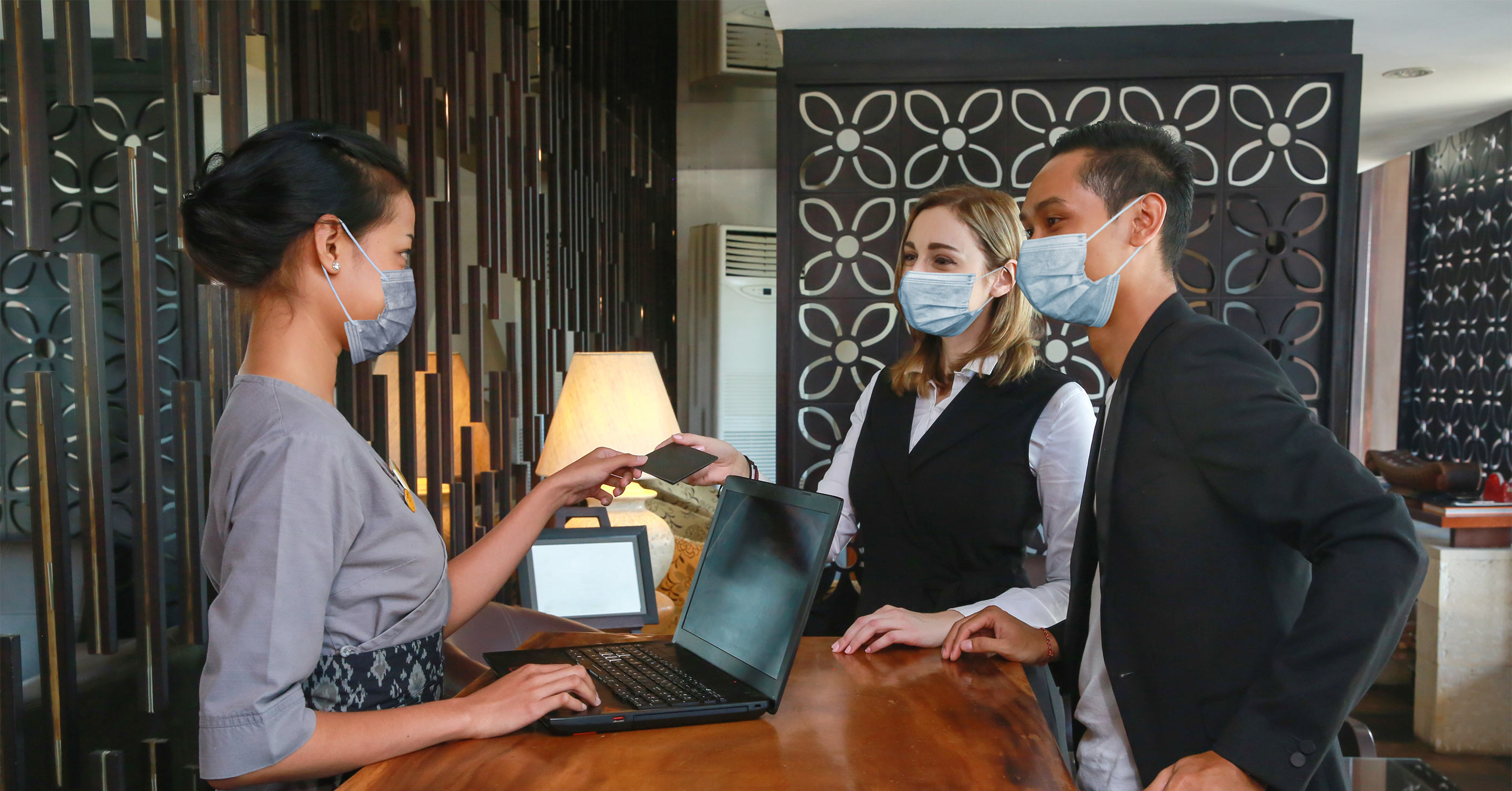 How to Optimize for Travel's Rebound and New State
As travel starts to open up again, it's an entirely different experience—both for those traveling and for the airlines, cruise liners, hotels and travel operators facilitating travel arrangements. New trends are emerging that are reshaping the future of travel.
For companies across the travel industry, it's an opportunity to make up for 2020's crippling losses. But to achieve that, it requires understanding what is important to customers, how they're shopping , and the important role digital channels play in the customer journey.
Most people have become accustomed to online transactions that offer a frictionless experience and they are expecting nothing less from travel operators. Optimizing the digital customer experience (CX) is what the travel industry needs to focus on to rebound.
5 Key Travel Trends Driving Change
Longer, more expensive trips
COVID-19 not only put travel plans on hold, it also made people re-evaluate their priorities. Now that travel is opening again, people are looking to tick off those bucket list travel items. Many have accumulated time off and after having been cooped up for over a year, want to make the most of travel opportunities. They're also willing to spend more.
Nomad travel
Remote working has also highlighted that there's an opportunity to work and travel, enabling longer trips to destinations while maintaining the ability to earn a living. In support of this, several countries have introduced special nomad travel visas and incentives. Predictions are that this segment has good growth potential.
Sustainable travel
When countries went into lockdown and the skies were free from air travel, it highlighted the impact travel has on the environment. There's a growing consciousness among travelers to lessen negative impacts they may have on destinations. This includes avoiding crowds, limiting pollution, and investing directly into communities so that they benefit.
Connected travel
The digital economy has become entrenched in modern daily life. Mobile in particular is a channel that can keep travelers connected, informed and facilitate contactless payment, check-in etc. when traveling. The ability to seamlessly integrate mobile into the digital customer experience gives travel operators a competitive advantage in the industry.
Overcoming travel anxieties
Carefree travel is a thing of the past, with travelers having to endure multiple health and safety checks when traveling between destinations. Additionally the pandemic situation is still evolving with different countries around the world in various stages of lockdown and guidelines. Travel restrictions are constantly changing as a result, which requires flexibility in terms of cancellations and refunds. There is a huge opportunity for travel operators to offer value to customers by providing up-to-date information that helps ease travel anxieties and at the same time improve the digital customer experience.
Challenges and Opportunities for Travel Companies
Coordinating travel arrangements is inherently complex because there are so many options to consider. Even for a simple flight booking, there are different pricing tiers, flight times and routings. Add accommodation and excursion options and the choices can quickly become overwhelming. Helping customers navigate the different travel options and offering relevant information to help them along the customer journey directly increases online booking conversions and repeat business. Being able to optimize every touchpoint, despite the complexity, is what creates memorable customer experiences and sets travel operators apart.
Solutions driven by artificial intelligence (AI) can help serve up unique, relevant digital CX. After all, there's a driving need to make the most of every opportunity to convert visitors into customers. Online booking conversion rates for travel are notoriously low, with sky high cart abandonment rates. This suggests that there is an opportunity for travel operators to optimize the digital experience and drive revenue growth in the process.
A key benefit of AI driven optimization is its ability to navigate the complexities of the travel industry and serve up unique experiences that lead customers closer to clicking the 'buy button. It enables travel operators to experiment with hundreds of ideas and thousands of combinations to determine which drive growth.
You can test different forms of navigation, different types and dimensions of images and when and how CTAs appear on the website. You can even experiment with different text in the CTAs, change the colors of the CTA buttons, adapt the journey and steps a visitor has to take.
The options are almost endless and they need to be, because customer preferences are fluid, market dynamics are constantly changing and people are looking for unique experiences. Plus travel is a very competitive industry. If you want to stand out, even the experience of booking travel needs to be memorable.
To hear more about the key trends influencing travel and how optimizing digital experiences can help drive growth in the travel industry, listen to our recent webinar Think CX Part 13, where digital leaders discuss the impact digital customer experience has on helping the travel industry make a faster recovery.
Subscribe
Get updates as we post industry relavent content to our blog