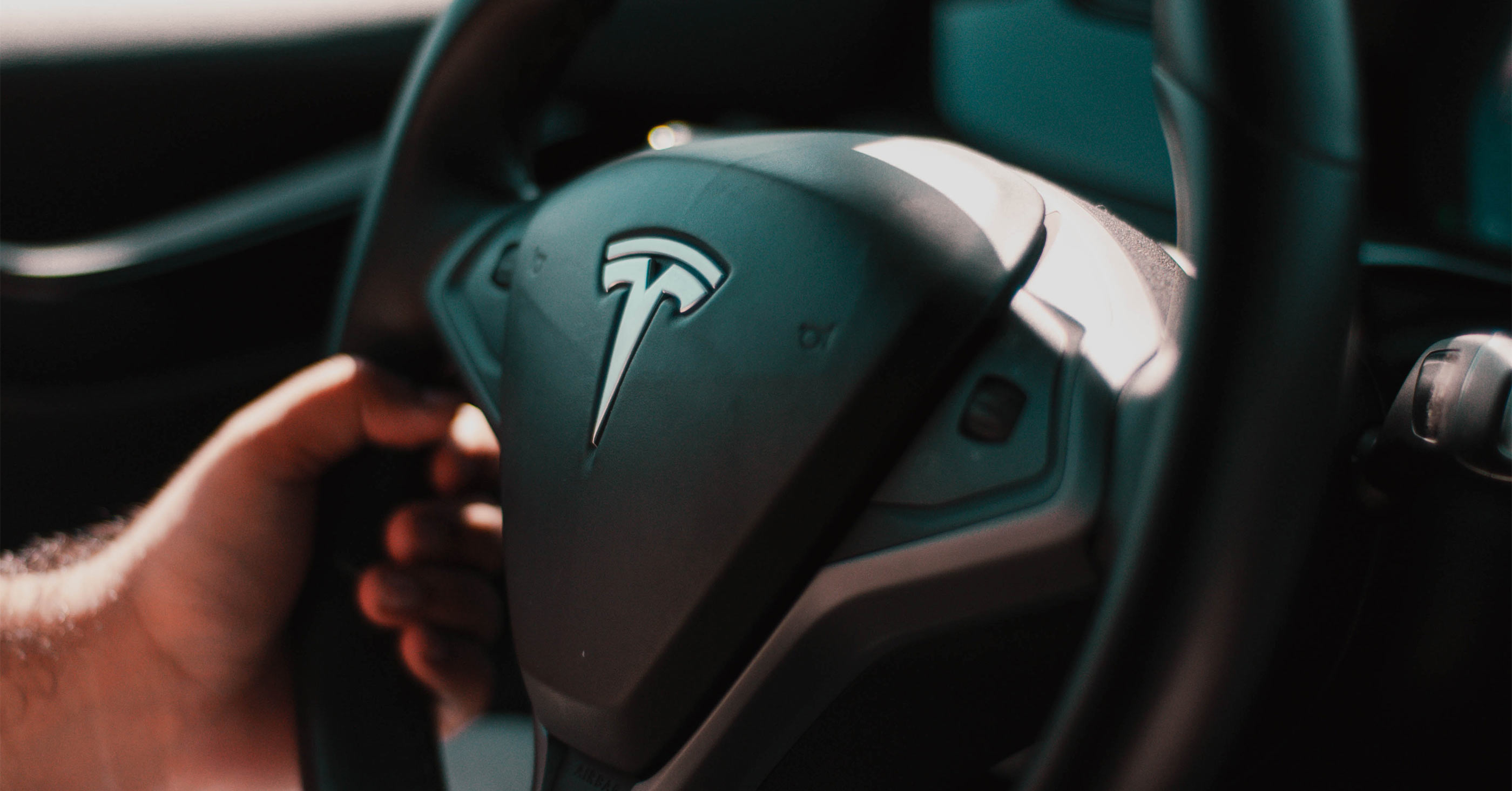 CX Lessons from Tesla's Customer Obsession
Tesla is well known as a disruptor in the automotive industry who is not afraid to innovate or make future technologies more mainstream. The company, and especially its maverick CEO Elon Musk are no strangers to controversy, yet it's a brand that has successfully garnered a huge amount of customer loyalty. Let's investigate how Tesla'a customer experience (CX) and customer journey has helped them get where they are today.
In 2016, a study found that 92% of Tesla owners would buy from the brand again. In the five years since, Tesla has gone from strength to strength, even selling 30,000 vehicles in just 60 days in the Netherlands at the end of 2019.
Customer loyalty is unusually high with a corresponding net promoter score (NPS) of 96%. Is the experience of buying and owning a Tesla really that unique? What is Tesla doing that makes people fall in love with the brand and what can we learn from their success in terms of creating better customer experiences (CX)?
Optimize ALL Customer Journey Touchpoints ALL the time
Some critics say that people are buying Teslas because it's trendy to own an electric vehicle (EV). But vehicle owners say it's much more than that. As a brand focused on future technologies, Tesla has done a great job of incorporating that futuristic feel into the driving experience and also CX. They've taken a similar approach to iconic disruptors such as Apple and Amazon, by looking ahead, anticipating what customers may value and then serving it up to them as part of the brand experience.
A better driving experience
The focus on design and technical features indicates a strong connection to what drivers need or may want in the future to help them have a better driving experience. It's not one thing, but a host of elements that generate winning experiences. Tesla has innovated by creating a common platform and leveraging software to remotely provide upgrades and rollout new features. They also use driver feedback to quickly innovate and deliver enhancements. This is an important and differentiated part of the journey that is owning a Tesla.
A different purchasing CX
When Tesla chose the direct-to-customer (DTC) route, auto dealers were not pleased, but Tesla had something better in mind. Car sales people have a reputation for being pushy and employing questionable tactics. This is something that can cause hesitation and anxiety for customers when considering a new vehicle.
Tesla chose their own route to better serve customers. Instead of outdoor dealerships, they went into shopping malls and at the same time sought to optimize the experience across all digital channels. Recognizing that the majority of people start their customer journey online, they ensure there is a wealth of information available that's easy to navigate. This is naturally very convenient and helps to reduce buying anxiety. Plus it demonstrates an understanding of what's important to customers—their time. People are busy; they don't want to have to go out of their way to find what they're looking for whether they're shopping online or in a mall. Tesla provided a different CX which further helped them dramatically accelerate the volume of sales and drive a high customer satisfaction through the purchasing process.
Tesla was able to address both the driving and purchasing experience by ensuring they don't drop the ball even just once. They understand that even the smallest friction can result in a negative experience. This is why they focus on the littlest details to continue to improve the CX for customers.
Give customers control and anticipate their needs
In the buying experience, Tesla seeks to empower potential buyers with many elements aimed at placing the customer in the driving seat—quite literally! Instead of having to endure a pushy salesperson, customers are able to do their own research, yet can ask questions via a number of different channels and even book a no pressure test drive online. The focus of the test drive is all about experiencing the car; in fact, there is no way to buy the car at that time. Tesla has carefully orchestrated communication touch points after the test drive to help move the decision and purchasing process forward.
It almost emulates a fine dining experience, where you never quite notice the waiter watching as you dine, but the minute you place your knife and fork together, they're there to remove your plate and ask if you'd like more wine. Anticipating customer needs and being ready to respond is not a new strategy but it's one rarely applied in the automotive world.
Today's customers want to be in control and make their own decisions in their own time. Being able to serve up the right information at the right time in the customer journey, every time, for every customer, significantly increases the chances of getting them to buy.
But it doesn't stop there. Recently Tesla's app has caught the attention of competitors for the way it connects customers with the car brand. It's providing customers with everything they need relating to their driving experience. Continuing to add value to customers even after the sale garners customer loyalty and contributes to increasing the lifetime value of customers (LVC).
Personalization that makes an impact
Consumer trends across many industries point to an increasing demand for personalization, yet many efforts to deliver such an experience fail. Perhaps it's because brands aren't connected to what customers really want or they aren't tapping into customer data effectively to understand what's motivating customer buying decisions.
The marketplace is so dynamic that if you aren't keeping track and drawing insights from customer responses in real time, there's a possibility you'll get it wrong. Everything Tesla does is customer-centric and they've invested heavily to be able to use customer data to enhance CX.
When potential buyers are considering their options, they can choose from an array of features to customize the vehicle to their needs and budget. Once the vehicle has been ordered, customers get a detailed orientation to understand every aspect of the delivery, getting ready to use the car and maintenance.
Customer data is included in this too, as different driver profiles can be created. This goes beyond what other car manufacturers have done (e.g. customizing seat and steering wheel position) by considering how a person drives and to what purpose. A mom ferrying kids around town will have a very different driving style than a salesperson spending more time on the open road. Future enhancements are set to make the driving experience even more relaxing based on personalized driver profiles.
Customer obsession and data—the winning combination
To be an industry leader consistently achieving high growth targets requires more than just a customer-centric strategy, and this is where technology has a role to play. Artificial intelligence (AI) supports customer-centric efforts because it can keep pace with the many market dynamics and factors that influence customer buying decisions. AI-driven optimization can enhance the digital experience by serving up the right information at the right time to move the customer further along the journey. Plus it can provide insights quickly so that companies can respond to changing customer needs with ideas and information that is relevant. Tesla has set the bar high, but there's still the opportunity to emulate their success.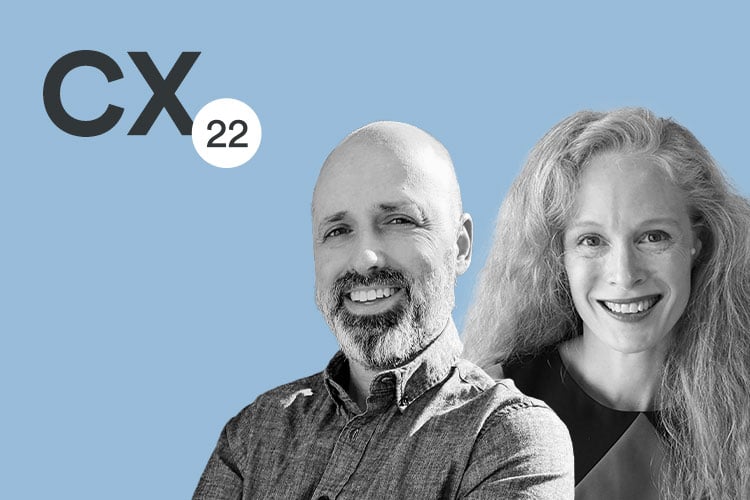 Webinar
Think CX, Part 22
Turn landing pages into inside sales and telemarketing growth engines
Watch Now
Subscribe
Get updates as we post industry-relevant content to our blog: