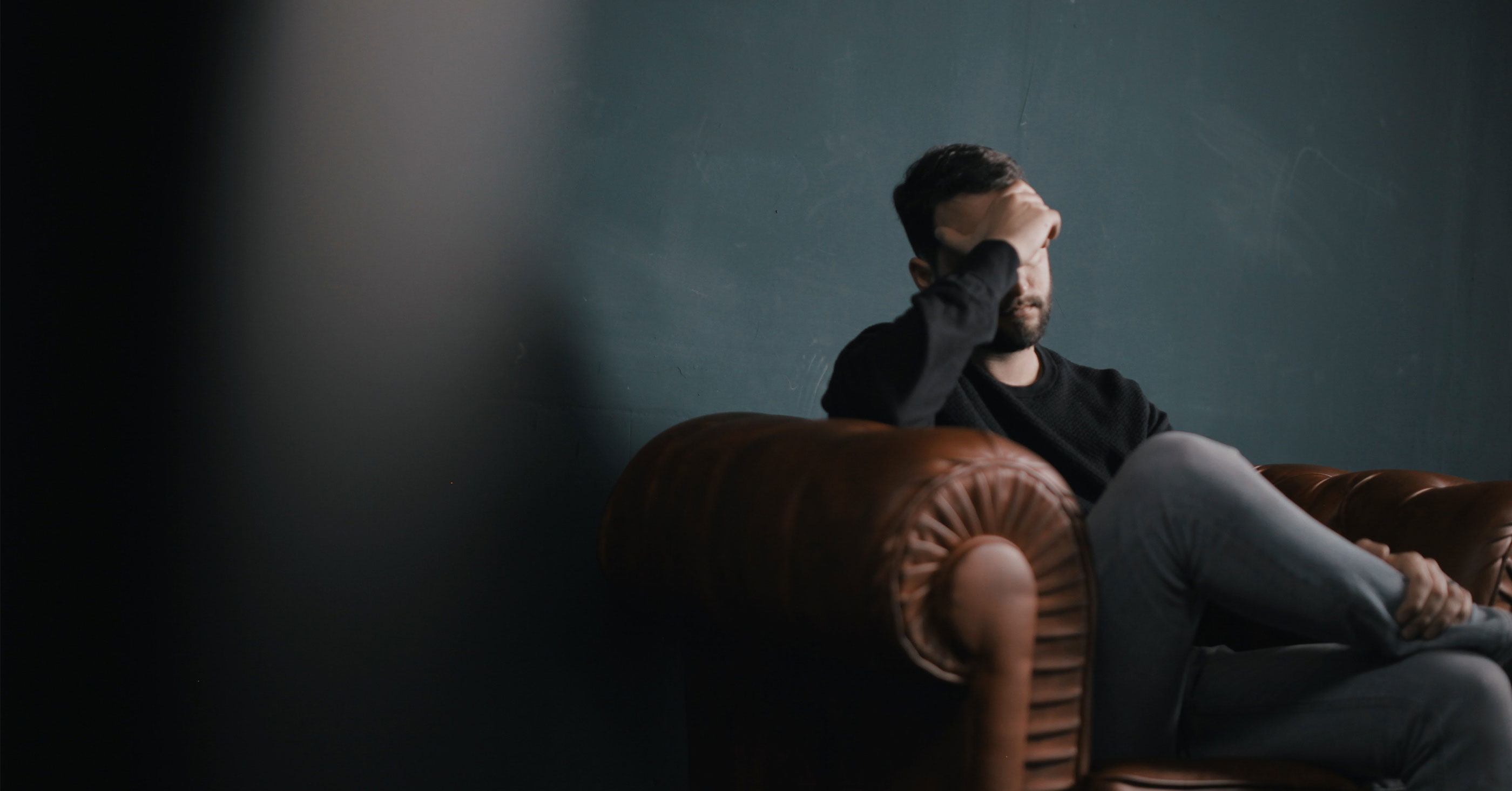 5 Ways to Reduce Anxiety When Designing Online Experiences
Online experiences are everything today. Your customers are interacting with your brand across several channels. Whether it's through your website, social media, third party partners, email marketing, or paid advertisements, the digital experience you offer needs to be flawless.
But all of this constant, on-demand marketing has come at a price. Customers expect only the best, and they won't think twice about shopping somewhere else if you don't provide them with a great experience. For example, 79% of customers say they won't return to a business if the website doesn't perform properly.
There are many aspects of the online experience that can increase customer anxiety. These factors may include the design, flow, and performance of your website, pricing, brand familiarity, and more.
So, what does a successful online experience look like, and what areas should your company focus on to improve the online experience?
1. Focus on Your Target Audience First
Every company wants to appeal to as many customers as possible. But before you can cast a wide net, you should start by focusing on your core audience.
Know what demographics your business is targeting. What are their ages, genders, needs, and preferences? What are their pain points, and how can you solve them? Use feedback collection tools such as surveys and website usage metrics to answer these questions.
Concentrate on your target audience and tailor your online experience toward what they want. Be careful not to spread yourself too thin, though.
Reaching out to new customers matters, but prioritize landing your core audience's needs first. A State of Engagement report by Marketo found that 56% of customers wanted companies to have a better understanding of their needs. Another 51% stated that too many brands had irrelevant content.
Take the time to think about your customers' needs, what types of questions they are asking, and how you can create an online experience that builds trust and understanding. Validate your customers' pain points through compelling copy and imagery, positioning your brand as the solution without being too heavy-handed.
2. Build Trust By Showing Your Personality
Every brand has a personality. You should feel free to show your personality and engage with your customers online, even if your corporate brand slightly deviates from this personality.
Here are a few examples of some brands getting creative on social channels:
Charmin:
We all sit on the Throne eventually...those that doo it with Charmin #EnjoyTheGo. Happy #Gameofthrones Day!#BendTheKnee🚽 pic.twitter.com/Mq2coUK9aH

— Charmin (@Charmin) April 14, 2019
Zendesk (check out the last option):
What defines good customer service?

— Zendesk (@Zendesk) January 17, 2020
Denny's:
Draw me like one of your French toasts.

— dennysdiner (@DennysDiner) January 3, 2020
Studies show that the highest customer lifetime values (LTVs) come from clients with an emotional connection to the brand. Every brand has a personality, but not all companies can deliver fresh, exciting copy and content with which customers can interact.
While the ultimate goal of your online experience is to convert potential buyers into sales, elements of your page like the blog, news section, and social media posts should showcase your personality.
Use these channels to highlight behind-the-scenes content, communicate with customers, encourage user-generated content, and show them that real people who understand their struggles run your company. Connecting with your customers makes them feel comfortable, valued, less anxious, and more willing to purchase.
Providing outlets for online communication also offers another useful way for your company to address customer questions, feedback, and other vital communications. Your company can improve its digital presence through social media, chatbots, communicating through popular subreddits, and more.
All of these efforts play an important role in reducing customer anxiety by building trust and validating your brand as one that customers like interacting with.
3. Communicate Shipping and Return Costs
No one likes surprise shipping costs. In fact, research by the Baymard Institute revealed that high shipping rates are the top cause of cart abandonment.
Most consumers (especially in North America) expect free shipping now because other companies like Amazon and Walmart provide it consistently. However, if you're transparent about your shipping fees early on, a customer may be more likely to accept it.
And if you must charge for shipping, make sure you have a legitimate reason to justify it. Customers may understand that a large and bulky item requires additional shipping costs, but that same understanding won't extend to $30 shipping fees.
Another best practice to follow is to make your shipping fees are clearly indicated before checkout. Don't wait until the last second at checkout to show the customer how much they will pay for shipping. Try to highlight your shipping costs on product pages and on different areas of your website. This will help reduce customer anxiety as they will already understand that there are shipping fees.
Returns are an important part of online shopping. If you want to reassure customers that you are a trustworthy business, you should display your return policy front-and-center. Show your customers what protections they have and how you handle the return process. Demonstrating transparency with your return process can significantly lower anxiety.
You should also try to make your customers feel like they are coming out on top. You can do this by offering discounted shipping, free shipping thresholds, or throwing in value-added products or services to increase perceived value.
4. Simplify the Checkout Experience
Less is always more when it comes to checkout. Customers are almost always turned off by excessively long forms and logins. One study by the Baymard Institute revealed that 23% of carts are abandoned because of a "complicated checkout process."
Checkout optimization is a worthwhile investment for any company. A 9-year study by the Baymard Institute demonstrated better checkout design leads to a 35.26% increase in conversion rates.
Long checkouts are usually the result of a business attempting to collect too much customer data. While marketing intelligence is useful, collecting too much at checkout increases anxiety and drop-off rates.
Remember that sales are the ultimate form of conversions, and you can collect information after the customer becomes loyal to your brand. A few strategies to collect information after the sale include:
Requiring customers to register the product to gain access to an extended warranty

Remarketing to customers through email marketing

Encouraging customers to join your loyalty program
Experiment with features like guest checkout and account-based transactions to see what your users prefer. Accounts are sometimes necessary for certain products and services, but even then, the process should feel as frictionless as possible. Test to see what threshold of data collection works for your business.
5. Make Your Value Proposition Clear
While your website may always be a work in progress, it should have a general and consistent theme and message. Keep your brand colors relevant, your message clear, and your value proposition defined.
That last point is worth considering since few businesses get it right. One study concluded that only 2.18% of businesses have decent value propositions.
This unique selling proposition (USP), or value proposition, is a reflection of how you compete with other companies. Do you do better in terms of quality, price, style, uniqueness, or something else? For example, Walmart has done an excellent job of promoting consistently low prices as its USP.
Customers want to know what they're getting out of interacting with your business, so make your USP front and center on your website. It's the chief marketing push that clients are looking for and can help drive continued loyalty.
A potential customer should immediately be able to tell what your USP is, what value you are offering, and be able to use that information to make an informed purchase decision.
Your USPs should feature in your main headlines, throughout your benefit sections, and on every product page.
Optimized Online Experiences Start With Continuous Experimentation
Every business wants to build the best online experience possible, but the challenge is the steps you need to take to get there. Experimentation isn't a one-and-done task. It's a bona fide culture that your company needs to adopt if you want your digital optimization efforts to pay off.
Building stellar online experiences should be a continuous process that your company is always looking to perfect. But in order to do that, you need the right tools and mindset to make it possible.
Is your company looking for a better way to optimize your online experiences? Evolv can help your company experiment at scale, gather valuable insights into your customer's behavior, and turn those insights into actionable changes that will increase your core KPIs.
Start experimenting with confidence using a platform like Evolv. Get in touch with a member of our team today to schedule a demo.
Subscribe
Get updates as we post industry relavent content to our blog