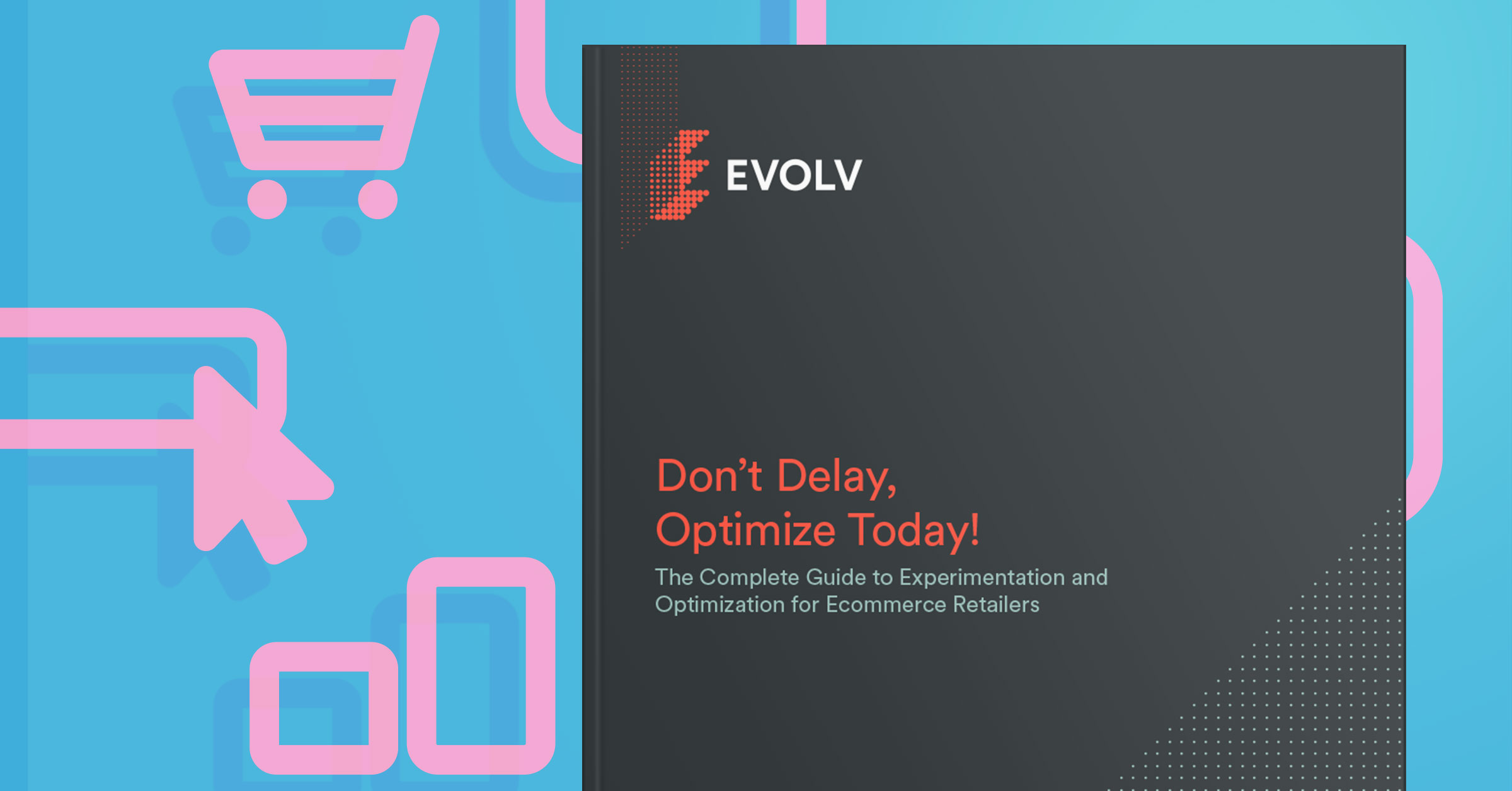 We've Created a New Ebook Just for Ecommerce Retailers
The retail landscape is constantly evolving. And with increased competition on all fronts, digital experiences matter more than ever today. The largest brands are heavily investing in creating frictionless user experiences that streamline every aspect of the customer journey.
Many ecommerce companies know they need to improve the digital experience they offer, yet they find it challenging to identify and implement improvements using traditional testing methods.
The truth is: optimizing toward a powerful homepage or a successful checkout page alone isn't enough. Your strategy needs to focus on full-funnel optimization in order to deliver customer experiences that are driven by the KPIs that matter most to your company.
We created the "Don't Delay, Optimize Today!" ebook to help ecommerce companies understand how to approach experimentation using a continuous optimization model.
This ebook is a valuable resource for retailers looking to improve the digital experiences they offer, and the insights we're sharing are backed by years of industry expertise working with large brands.
You'll learn:
How to develop the right approach to experimentation.

You need to rethink what you're doing regarding your experiments. Traditional A/B testing isn't effective enough anymore. Your experiments are complex and must address every aspect of how your users approach and interact with your brand, products, and services.

What types of experiments to run.

How is your business leveraging best practices to get the most value out of your testing? We'll show you key experiments that the most successful retailers are already using and break down why they work so well.

What to do and not to do in your experiments.

We've analyzed some of the biggest brands and their methods to show you what works and what doesn't.

How to structure your CRO program.

Don't think of CRO as a sunk cost. Rather, treat it like a profit-driver that fuels future innovation in your business. That's how you develop an outcome-focused company culture.
What a few enterprise ecommerce brands have managed to accomplish using Evolv:
Kia Motors.

We ran a 5-week experiment with KIA that included 5 elements, 23 variables, and 2,592 designs — with the best design increasing conversions by 113%.

Innogy

.

This experiment took place over 2.5 months, experimented with 256 web page designs, reached 230,000 unique visitors, and resulted in a 62% uplift from the best design.

GS Shop

.

In just 5 weeks, GS Shop was able to run through 5 million experiences and achieved a 6.4% increase in conversions.
All of these companies were able to implement a winning conversion rate optimization strategy at scale thanks to the innovative technology that makes Evolv the most powerful CRO tool on the market.
Receive These Insights for Yourself – Download Our Retail Ebook
Don't miss out on valuable methods you can use to identify areas where your company can improve your customer experiences. Our eBook will provide you with actionable insights that are backed by years of expertise working with other large ecommerce companies.
We've analyzed many tests to figure out the right CRO strategies, how your organization should approach experimentation, and other proven tips from industry professionals.
Download your copy of "Don't Delay, Optimize Today!"... today!