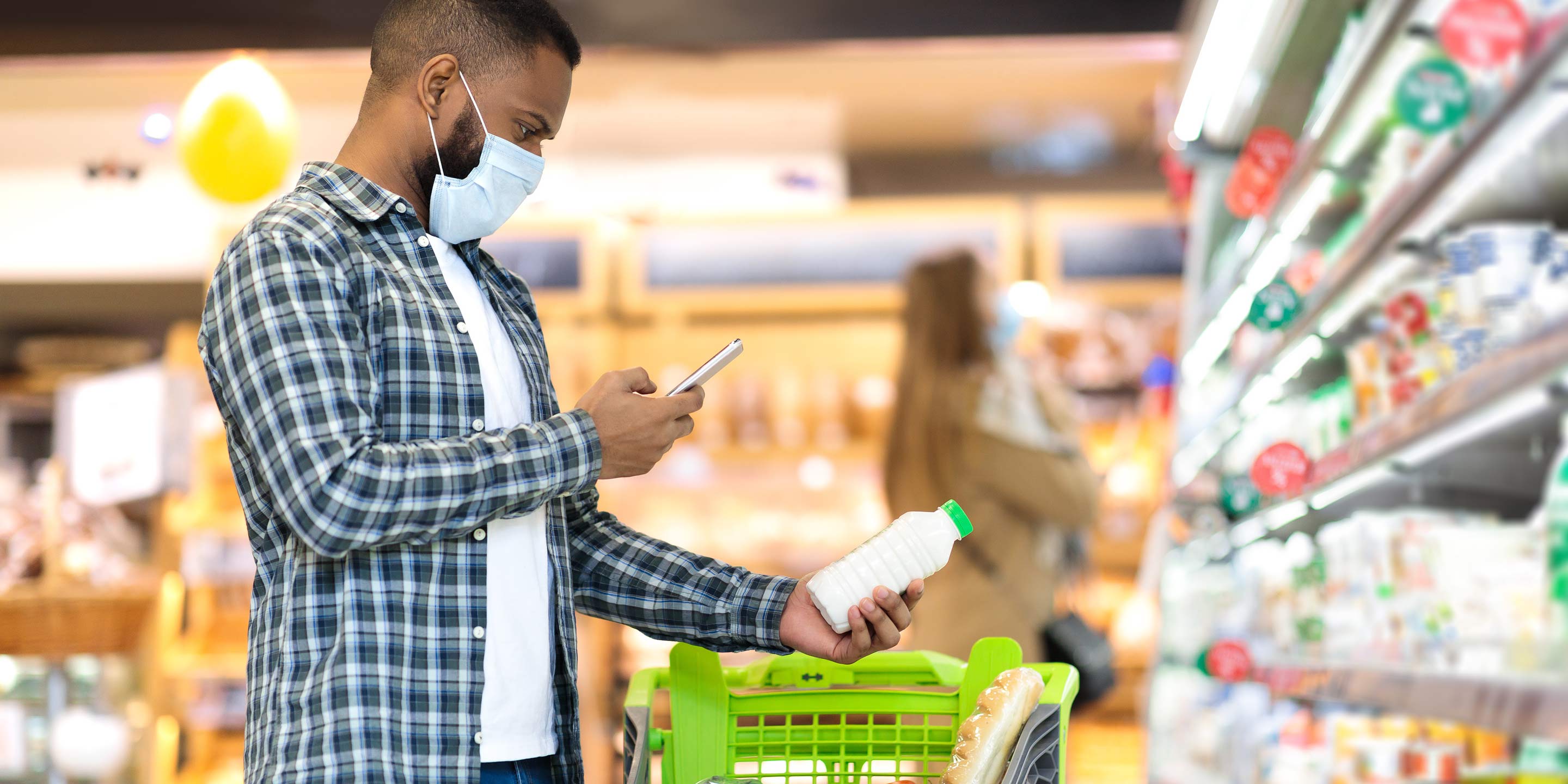 Top five 2021 CX Trends supporting growth
The majority of digital leaders agree that despite the many challenges of COVID-19, one positive has been the acceleration of digital transformation across their businesses. For 2021 to be a better year that results in a robust recovery, as many hope, it'll mean finding ways of maturing digitization efforts and improving the customer experience to meet ever changing expectations and market dynamics.
While there are many trends influencing the customer experience, we've chosen to focus on five that are most likely to drive growth and support related business metrics and key performance indicators (KPIs).
1. Contactless CX
2020 made companies seek out ways to engage with customers while reducing direct physical contact. Even though by now most customers are accustomed to online ordering, curbside pickups, and contactless transactions; companies face the challenge that customer experiences don't always meet expectations. There is still a great deal of friction in the customer journey and customer anxieties that aren't being addressed effectively. If companies want to win at the new normal that is contactless CX, digital experiences need ongoing optimization. This requires the ability to take into account the entire customer journey and the many variables influencing it, as well as the ability to react quickly to changing trends, regulations and more.
2. Empathy matters
Customers are not easily fooled by rhetoric in being customer obsessed and other related taglines. They're expecting the companies they want to do business with to prove it day after day. 2020 was a hard year for everyone and customers are responding to companies who are meeting their needs with empathy and understanding. Last year was filled with so many uncontrollable external stress factors, and companies had to become aware of their impact closer to home. It can be a frustrating learning curve for baby boomers and older generations to have to shop online for milk and basic groceries by navigating unfamiliar e-commerce channels. It only adds to the anxieties they may already be feeling. Customer experience is no longer just about making things more convenient, it's about meeting people where they are by providing value and relevance, and showing genuine empathy towards them.
3. Omnichannel optimization
Customers are increasingly using multiple platforms to interact with companies, with mobile still the strong favorite. During 2020, some of these interactions shifted back to desktops and tablets as people had to stay at home, but analysts predict that mobile will still remain king. Optimizing CX for omnichannel requires a clear strategy and a nuanced approach. For instance, ensuring that the information is not obscured, that there is a faster checkout flow, easier sorting of delivery options, and that visitors can efficiently perform the task they seek. Creating frictionless experiences means ensuring each channel is serving up the best customer experiences and this extends to creating cohesion across all channels with smooth transitions in the customer journey. The balancing act is to focus on the strength of each channel while each ensuring a consistent experience throughout.
4. Evolving digital experiences
The greater adoption of digital channels for delivering effective experiences to customers continues to shift. Even before the pandemic, more than 80% of purchases started or ended online, even if in between, customers visited a brick and mortar store. In 2020, websites rapidly transitioned from focusing on providing information to actively engaging with customers in order to generate revenue. With an increased focus on social distancing and consumer preferences for contactless transactions, digital channels had to swiftly adapt and continuously improve. Companies also had to contend with new demographics and find ways to connect with visitors less familiar with digital channels such as online shopping. For instance, Baby boomers, favor easy-to-navigate and engaging experiences to make it easy for them to buy online. As industries re-open, the role of digital CX will continue to evolve by providing new avenues for customers as expectations continue to grow.
5. Acceptance and adoption of Artificial Intelligence (AI)
It's a challenging and complex task to create consistently better customer experiences. Digital leaders are increasingly considering sophisticated technologies such as artificial intelligence (AI) and machine learning (ML) to help them achieve growth targets and KPIs. There is a significant investment being made in Customer Experience Optimization with AI playing a bigger role. Early adopters of AI have benefitted from exponential growth despite challenging economic times (Watch Think CX8). This is because AI is highly efficient at addressing unparalleled complexity and managing a large number of variables simultaneously. By design, AI is ideally suited to tackle the needs of Customer Experience Optimization by identifying and delivering better customer experiences. An added benefit is the ability to tackle both primary and secondary metrics which enables digital leaders to get really creative and innovative with ideas for optimization while ensuring they can report against all the KPIs that matter to them.
Our takeaway
There is no doubt 2021 will have a new set of challenges. We're not out of the woods yet in terms of the pandemic and that is likely to impact customer trends for some time. Companies that are agile and that equip themselves with the right solutions to be able to keep up to changes as they happen, are most likely to emerge as leaders. Listening to the voice of the customer (VoC) and constantly seeking to improve the customer experience is what will set companies up for growth, regardless of pandemics and changing dynamics in the marketplace. There is a real competitive threat to companies who do not focus on Customer Experience Optimization. They will see some of their business leave for competitors who offer a more compelling user experience.
Subscribe
Get updates as we post industry relavent content to our blog