2 min read
How Tea Collection used Evolv AI to optimize its checkout experience, and increase customer acquisition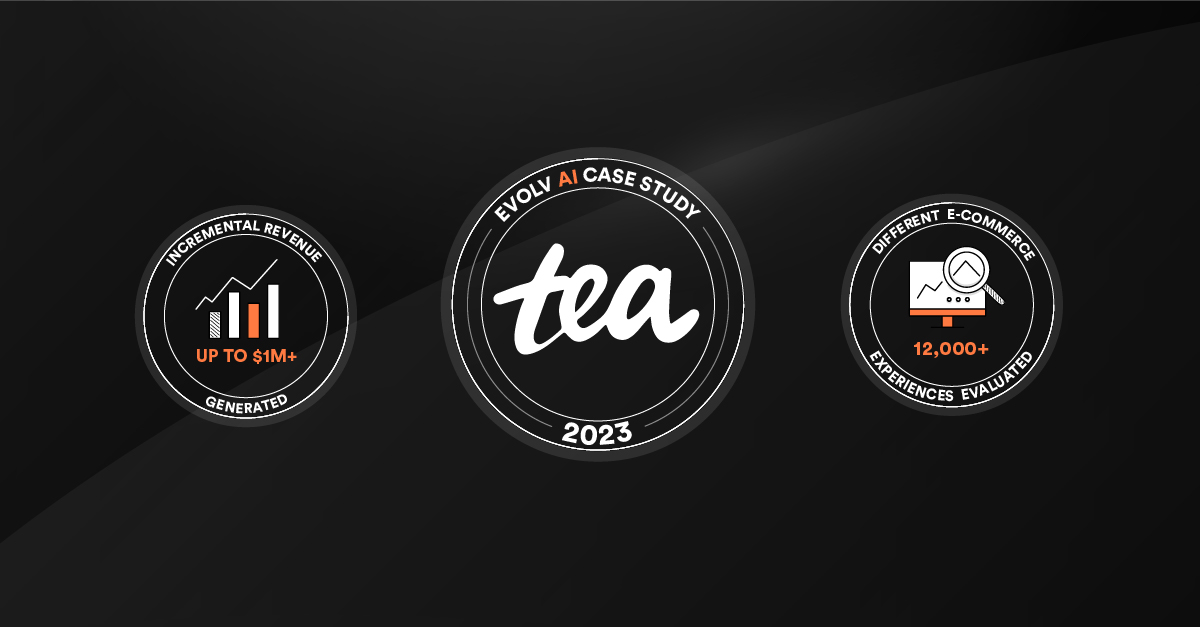 Founded in San Francisco in 2002, Tea Collection brings the beauty of different cultures and modern design to children's clothing.
In addition to making globally-inspired, long-lasting clothing that can be passed from kid to kid, Tea Collection gives back 10% of profits to ensure a better world for kids everywhere.
Up to $1M+

Incremental revenue generated

5%

Order volume increase opportunity identified

12,000+

Different e-commerce experiences evaluated
Challenge
Before Evolv AI, Tea Collection purchased a traditional A/B testing solution to optimize their e-commerce experience, but the team struggled to launch and run an A/B testing program with consistency.
While the marketing team had several hypotheses on ways to improve their product description page, product landing page, and overall checkout experience to increase order conversion rates, traditional A/B tests limited Tea Collection to testing two-four variants at a time, and provided limited insights for the team to act on.
Additionally, the design and development resources required to build and manage a more comprehensive experimentation program became burdensome, halting progress. As such, Tea Collection's experimentation program remained an untapped opportunity, ripe for development.


Solution
Tea Collection partnered with Evolv AI to remove the manual processes of traditional A/B testing that burdened the team, and to help drive incremental revenue with a more systematic approach to experimentation.
Specifically, Evolv AI solved two major problems for Tea Collection: resource constraints and experimentation efficiency.
With the option to be a self-serve or managed service customer, Tea Collection opted to have the Evolv AI expert services team fully manage its experimentation program.
"What Evolv AI offered over other experimentation partners is a full-fledged solution. Evolv AI expert services develop the strategy and build the experiments while their AI platform dramatically increases test velocity and performance. We wouldn't have a successful program without the Evolv AI team because we don't have the bandwidth or expertise internally."
- Jason Vickers, Director of Systems & Technology at Tea Collection
Leveraging Evolv AI's UX/UI strategists, designers, and engineers, Tea Collection didn't have to expend any internal resources to launch and run its experimentation program.
"I love working with the Evolv AI expert services team. They're like an extension of our team. When we succeed, it feels like they succeed too because their team and solution are aligned with our performance."
- Jason Vickers, Director of Systems & Technology at Tea Collection
Instead of running an A/B test with only one or two variants at a time, Tea Collection used Evolv AI's Continuous Optimization feature to evaluate multiple variables across seven key pages, expediting time-to-value, and empowering stronger business cases for further experimentation.


Impact
Over 17 months, Tea Collection tested 26 new variants across 19 variables (excluding control variants), totaling 341 combinations of unique experiences across key touchpoints like the homepage, product page, and order review page on both desktop and mobile.
"Evolv AI has created a culture of experimentation across our organization. It's created a culture of asking questions and testing ideas that previously would not have been considered. We're now making more data-driven decisions, and it's helping us create a better experience for our customers." - Jason Vickers, Director of Systems & Technology at Tea Collection
The Evolv AI system found three variants that when fully implemented had a 95% probability to increase order volumes by at least 5%.
Tea Collection hard-coded the three variant changes, and are on track to generate over $1M of incremental revenue as a result.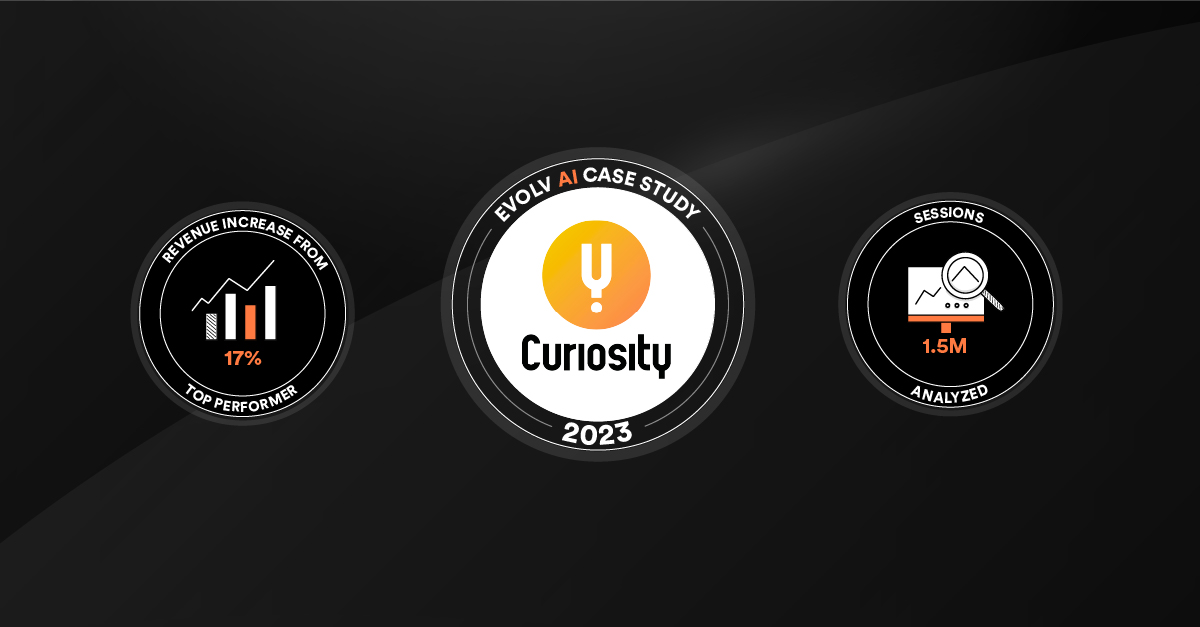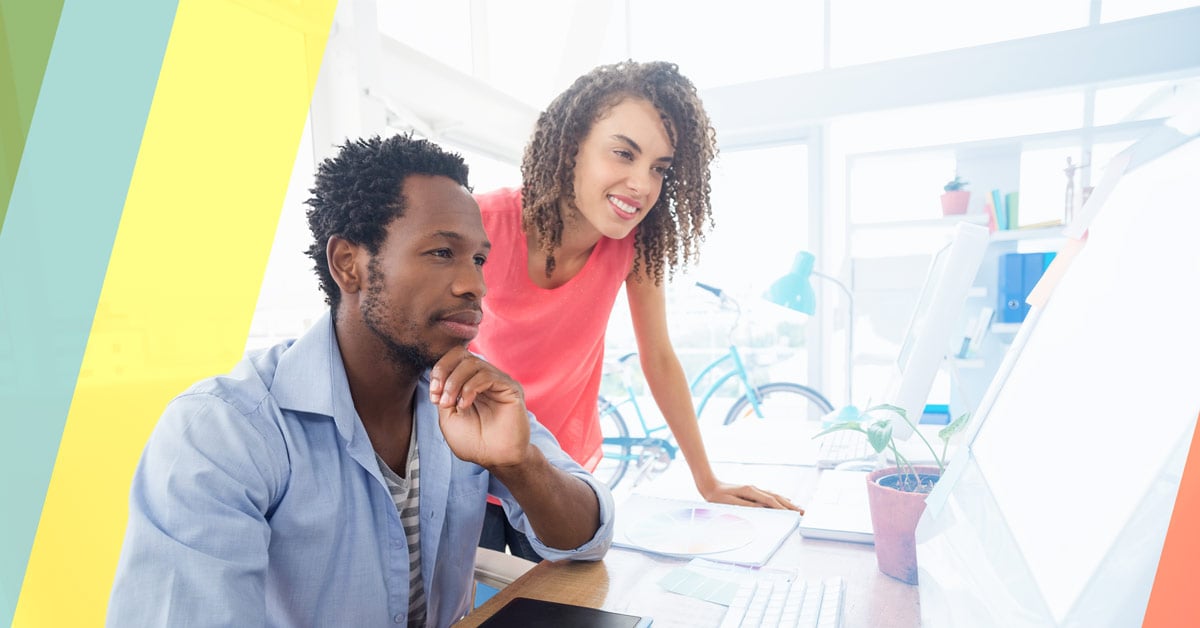 5 min read
Updated April 10, 2023 Across all industries, customer experience (CX) has become the focal point for brands looking for a competitive advantage. It...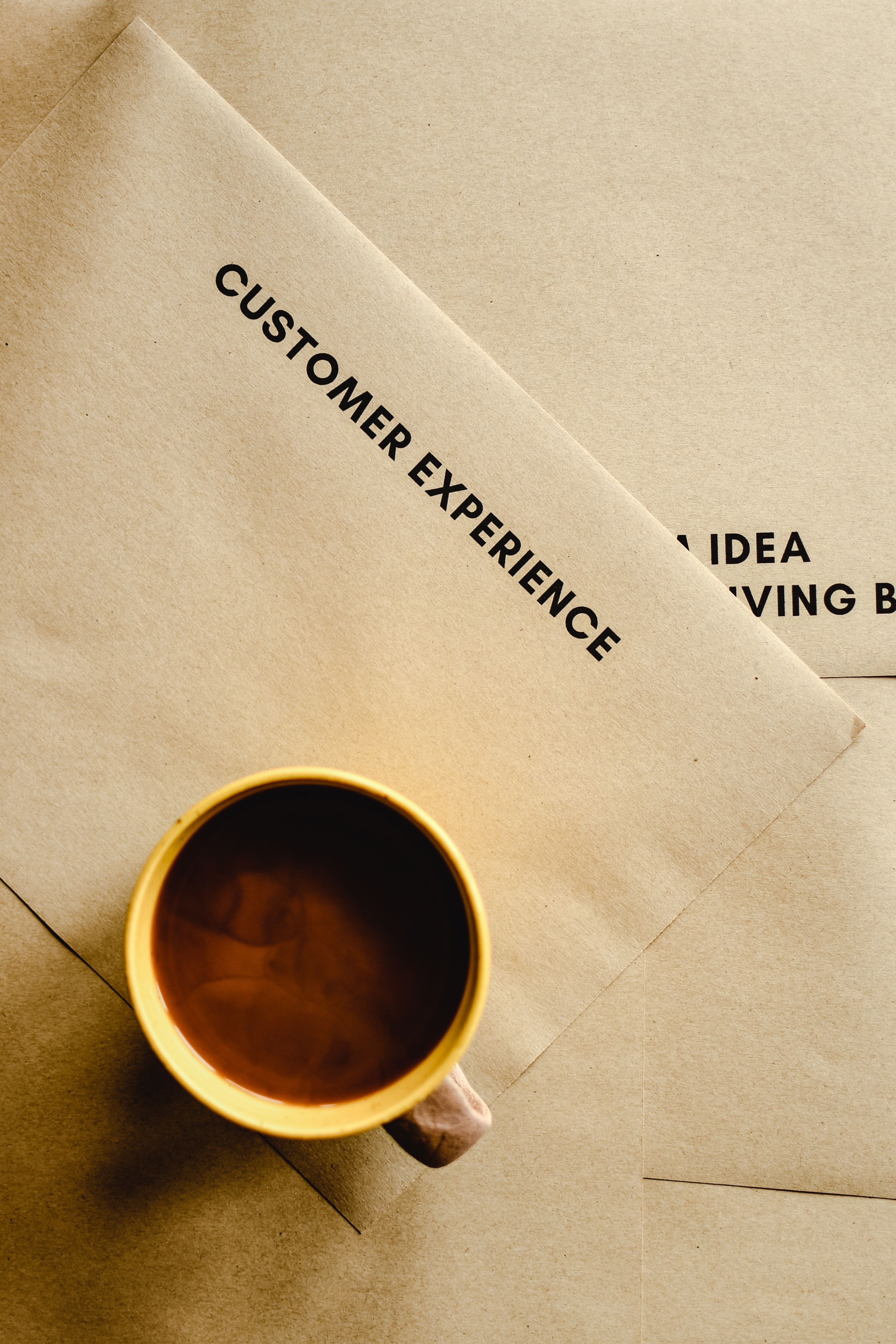 4 min read
Have you ever had a favorite café, restaurant or bar? Maybe you go back frequently because the servers know you by name. They know how you like your...