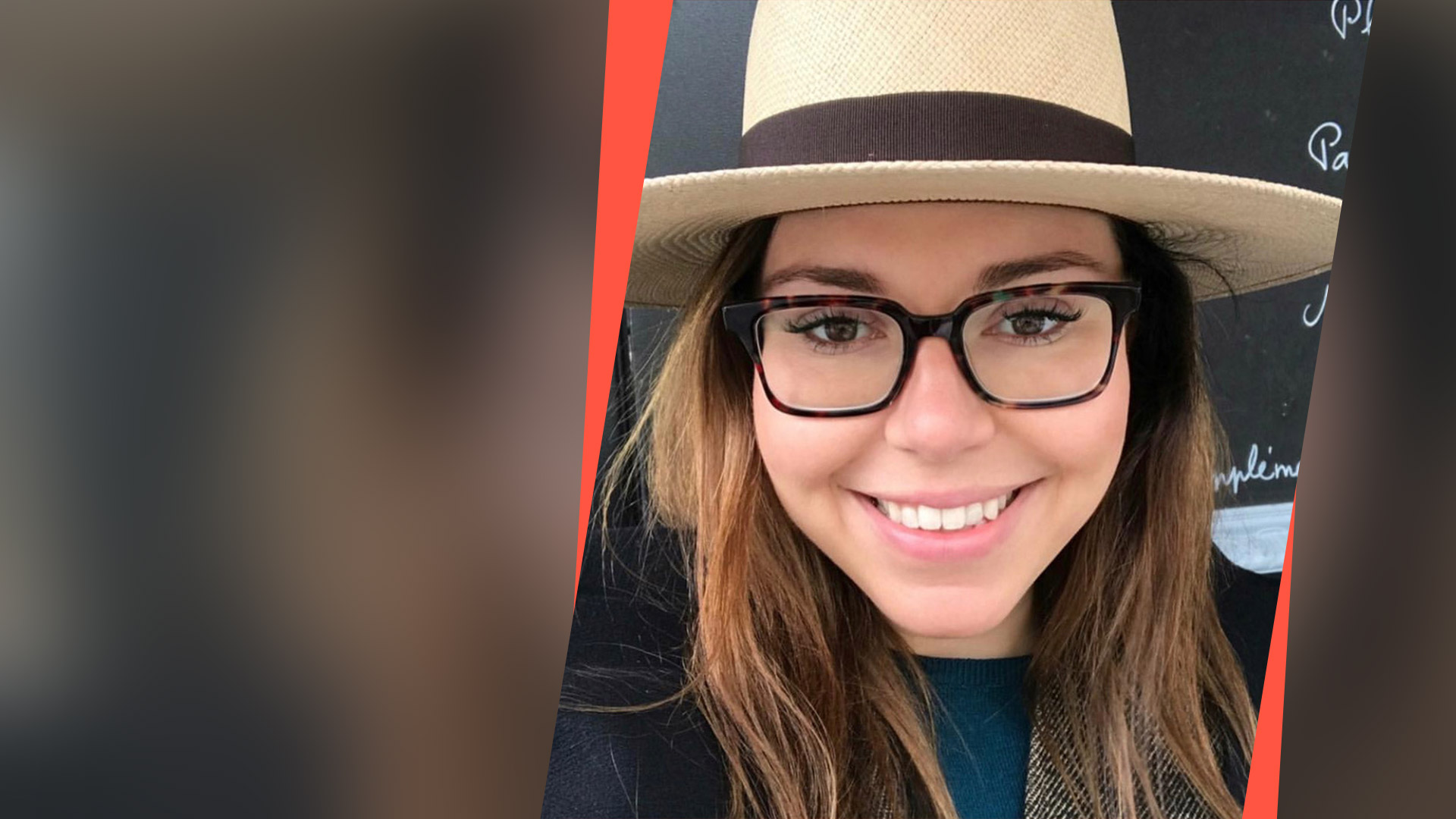 Employee Spotlight: Interview with Kara Cabassa
Jupiter:
Hi, I'm here with Michael Scharff, CEO of Evolv to speak with Kara Cabassa, who is the Senior Customer Success Manager at Evolv. She lives in Brooklyn, New York City and works remotely. Welcome Kara, thanks for taking the time to do this interview.
For those who aren't familiar with exactly what your role entails, can you give us a brief description of what you do here as the Senior Customer Success Manager?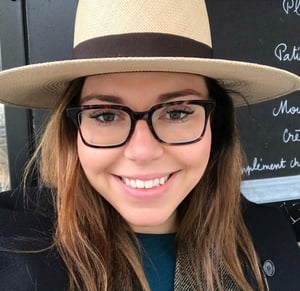 Kara:
Sure. I am a main touchpoint working directly with our clients. I ensure that they're seeing value and help them drive and increase their velocity with us. Ultimately, I make sure they're happy and get everything they need to maximize their results with us.
Jupiter:
Nice! You recently partnered with a Brooklyn nonprofit called Well Cloth'd, as well as a local co-working space called BKLYN Commons, to host a personal protective equipment (PPE) drive for teachers at schools in low-income Brooklyn neighborhoods, where teachers were concerned they might not have enough PPE when school started. Your drive allowed individuals to come and drop off any extra PPE and/or cleaning supplies or donate money towards the cause. How did that drive work out?
Kara:
It was actually super successful—I say "actually" because we threw it together pretty last minute. I think there was a two week lead time, but in the end, we got over four thousand items over the three-day time span, which included masks, sanitizer, cleaning spray, and gloves. We also raised over $1,100, which we used to buy additional items, including face shields, hand sanitizer and more masks.
Jupiter:
That is great. I love that. Can you tell us a little bit more about Well Cloth'd and BKLYN Commons, and how you decided to partner with them for that PPE drive?
Kara:
Well Cloth'd is one of my friend's nonprofits. I met her a few years ago when I was working for another SaaS company, worked remote, and didn't want to have to go into the city every day—because who likes to be on the subway, even pre-pandemic? No one. So, I found this workspace called BKLYN Commons, and it was a 12-minute walk for me. While working there, I met Jenna—one of the founders of Well Cloth'd—who was there at the time, that was her main job, and she and her sister were doing Well Cloth'd events.
Well Cloth'd gets clothing for people who are disenfranchised. The goal is to give them clothing suitable to go on job interviews and for general needs. I knew that they had a little bit of downtime when we launched this PPE drive for teachers. They had about a month before their fall drive. So I thought it would be perfect to work with them.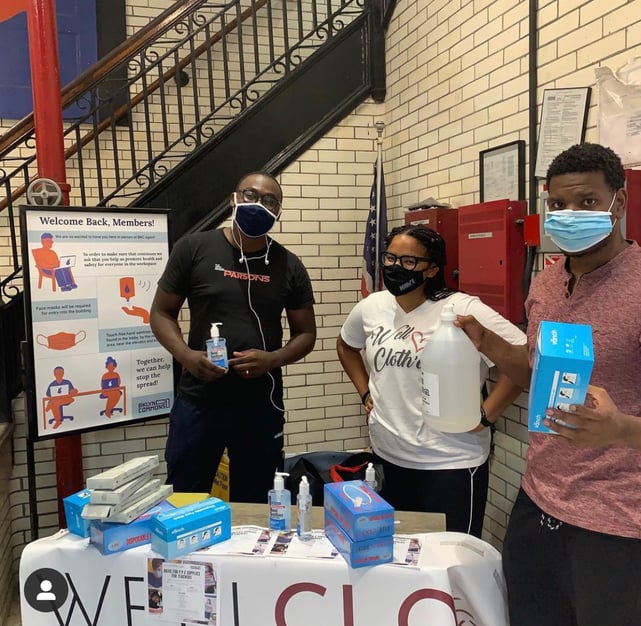 BKLYN Commons is always hosting community events and helping nonprofits, they have certain pricing for nonprofits. They were open during the pandemic, and it is a central location in Brooklyn. Their location is actually one of the neighborhoods that we were serving with the extra PPE and donations. It just made perfect sense to partner with those two organizations.
Jupiter:
Sounds like it worked out very organically. Was there anything in particular that made you want to help the teachers this time?
Kara:
I was trying to think of what could be done. I spent a lot of time at the protests for Black Lives Matter, and I was doing separate volunteer work around that. I live in what is considered Central Brooklyn, which includes Bed-Stuy, Flatbush, and Crown Heights neighborhoods. They are gentrifying and there are a lot of schools, but they're still pretty disenfranchised. A lot of the families that live in these neighborhoods that have bought brownstones or whatever, they can send their kids to private school or will be homeschooling, but for a lot of people in these neighborhoods that wasn't an option. They had to send their kids back to school because many are essential workers.
There are some local neighborhood Facebook groups where I asked teachers: are you concerned about this? Is this something you're worried about? And there was an overwhelming response: "Yes!" One teacher was actually telling us that their PPE budget for the first quarter was $80 total. That only buys you three bottles of Clorox!
It was terrifying, because not everyone's in the position—granted, I don't have kids—but I mean, not everyone's in the position that I'm in, that my friends are in, where we could do that. I really wanted to do something to help the community where I live, and I thought that this was—well, it wasn't easy, so I won't say it was easy—but in the grand scheme of things, it required very little effort, just some coordination and networking. I felt it was something that I could pull together quickly before school started.
Jupiter:
It sounds like a really impactful place to put in some time and effort, and you were able to achieve a lot there which is really great. I just want to say thanks for coming and doing the interview today, I'll keep it relatively short and sweet, but it really sounds like that drive worked out great and it was the right place to put some much needed attention—and an $80 budget for the first quarter of school for PPE just sounds crazy!
Kara:
Right? I was horrified.
Jupiter:
In general, I wish we would support our teachers more, but I'm glad to hear that someone's doing it privately, even if we can't always do it publicly. Well, thanks again, and let's use this to try and raise awareness for the cause as much as we can.
Kara:
Okay, thank you guys so much, and just for Evolv, thank you for being generous and supporting it. Quite a few coworkers donated, so thanks, really.
Michael:
I just want to say thank you—you were the first person that kind of kicked off an initiative like this, and that makes me really proud that people in our company are working hard to try to improve our communities, it's something we need to spend more time doing, so I appreciate you kind of lighting a fire and getting this started.
Jupiter:
Hear, hear!
Kara:
And don't worry, I'll let you know when the next one is (laughs).
Michael:
(laughs) I have no doubt.
Spotlight Feature Questions
Favorite "bucket list" destination:
South Africa. It's amazing!
Favorite band:
Burna Boy—I like an African beat!
If you could have a billboard with anything on it, what would it be and why?
"Do better, be better." Because, our country is in a sad state of affairs.
If you could turn back the time and talk to your 18-year-old self, what would you tell her?
Good job—you did it right! But, also, try to be more financially responsible once you hit 30 :)
What advice would you give someone wanting to pursue a career similar to yours?
Make sure you have an interest in the space and really enjoy being client-facing.
What do you like most about Evolv?
That the company cares about social issues that impact our communities!
Subscribe
Get updates as we post industry relavent content to our blog