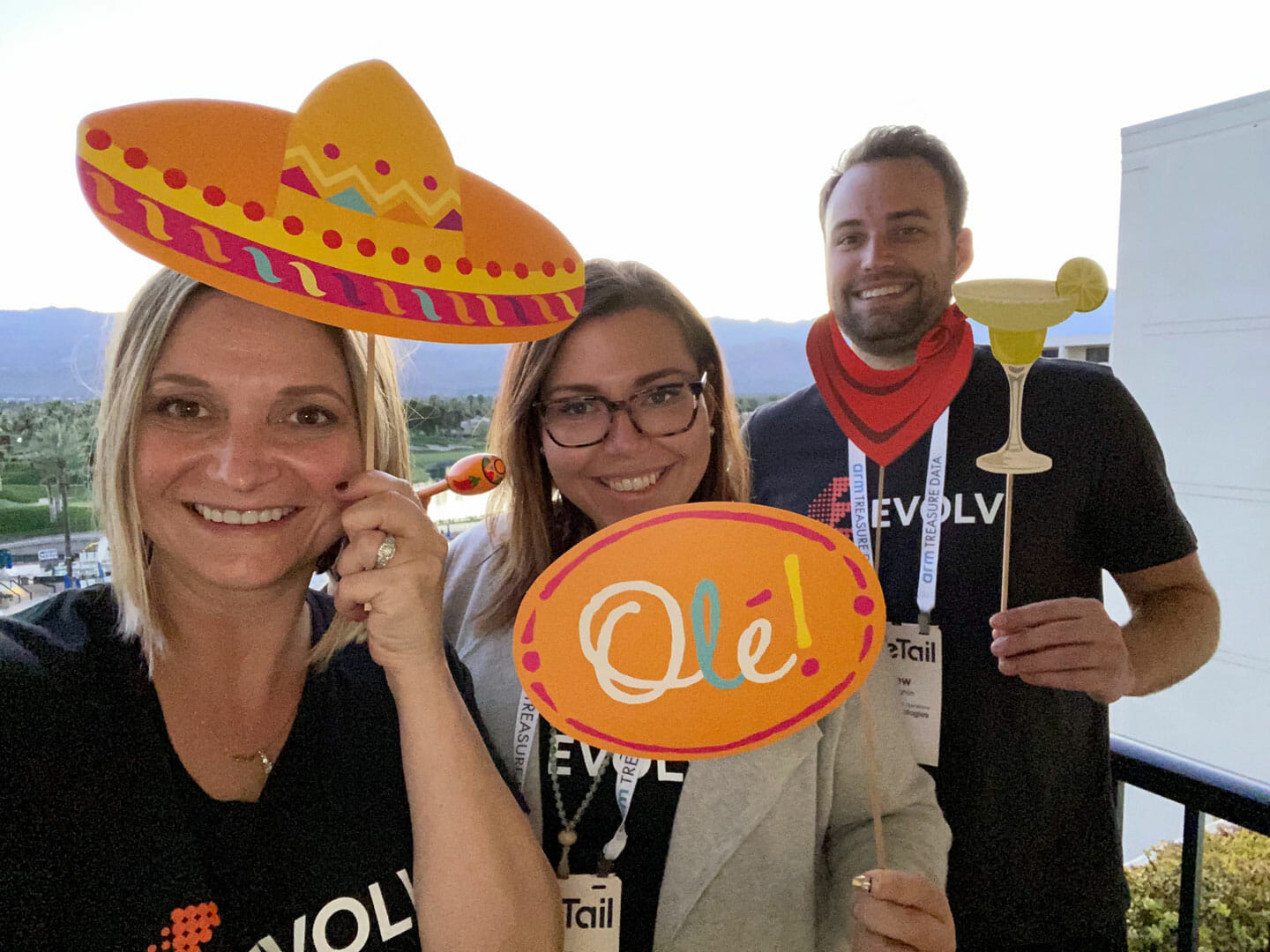 Our Three Key Takeaways from eTail West
We recently had the privilege of sponsoring eTail West 2020 in sunny Palm Desert, CA. Since 1999, eTail has been a destination for ecommerce retailers eager to learn about the latest trends and innovations around customer experience, growth marketing, merchandising, and more. The Evolv team never passes up an opportunity to get face time with digital leaders, and at eTail, we learned which priorities are top-of-mind for retailers and what has — and hasn't — worked for them.
Another opportunity we don't pass up? Hosting a killer tequila tasting. ¡Salud!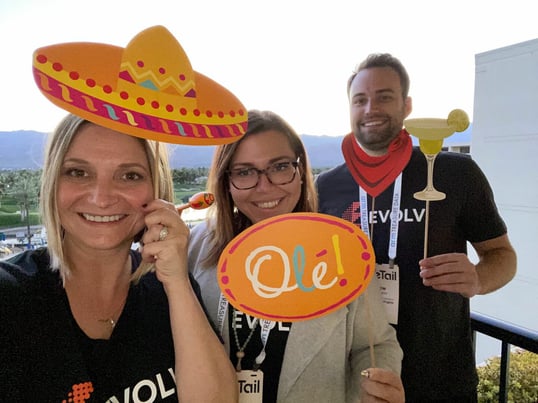 Here are three of the top-of-mind themes we heard throughout the week.
1. The applications for AI are limitless
If there's one big thing we took away from our time at eTail West, it's that ecommerce companies everywhere are enraptured by the possibility of using AI to transform how they do business. At one panel discussion, Peter Curran of Lucidworks chatted with a VP and director at Levi Strauss & Co and Lands' End, respectively, about how they use AI to generate accurate merchandising opportunities based on customers' individual preferences and behaviors. In another session, Skip Meyers, Director of Loss Prevention at Micro Center, highlighted how the company uses AI to detect fraud and protect customers as they advance through the customer journey.
At Evolv, we believe that one of AI and machine learning's most valuable applications is to help enterprises run through all of their great ideas, so they can harvest real business gains as quickly as possible.
2. Retailers are picking up on the trend of continuous optimization
We were heartened to learn that the notion of continual improvement and optimization is generating interest in the ecommerce space. In a keynote panel discussion about customer experience and convenience, a senior director from Walmart and a VP at Dell highlighted how they are constantly evolving and pushing their marketing approaches to engage customers wherever they choose to shop.
In another session, Paul J. Walsh at Lenovo discussed how companies need to evolve how they think about the customer experience at the same pace as, if not faster than, technology does. Walsh highlighted the need for continuous improvement: if you're not looking where things are going and constantly pushing yourself, he said, you're already falling behind.
Evolv is built on the idea of continuous optimization, because we believe that experimentation should be an "always on" practice to keep up with the pace with which the competitive environment and consumer trends shift.
3. Companies have a lot of data, but they need help sifting through it all
Big data: everyone's talking about it, yet only a few people seem to understand how to nearly wrap their heads around it. At our own booth, we heard a number of ecommerce retailers commiserate about the difficulty of making decisions even after running a ton of A/B tests. Most of these tests fail, complicating the story, but even the ones that succeed can sometimes contradict one another. "Voting by committee instead of by what the data says" was a common complaint we heard.
At Evolv, we believe that letting AI sort through tons of customer engagement data can dramatically accelerate your ability to experiment and drive real business gains from continuous optimization. Learn more about continuous optimization and contact us if you'd like a demo of the Evolv platform for yourself.
By the way: one thing that didn't require a ton of complex data analysis? Our evaluation of tequila. It was unanimous: Clase Azul Reposado was hands-down our favorite drink of the night.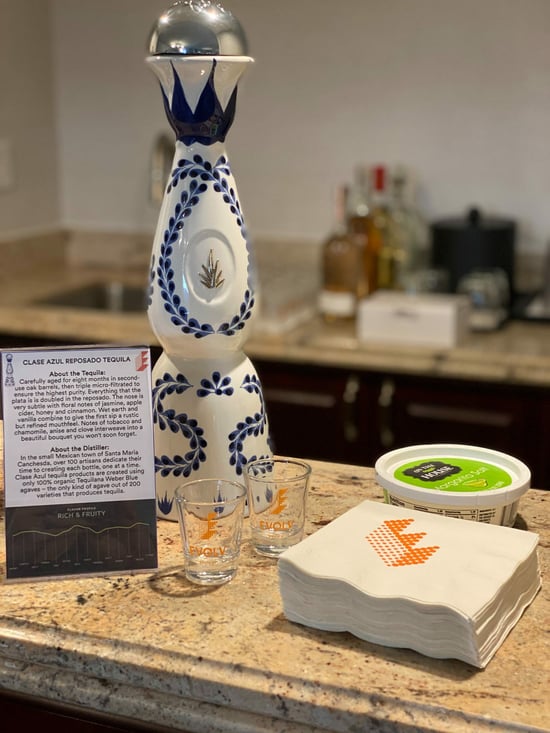 Subscribe
Get updates as we post industry relavent content to our blog