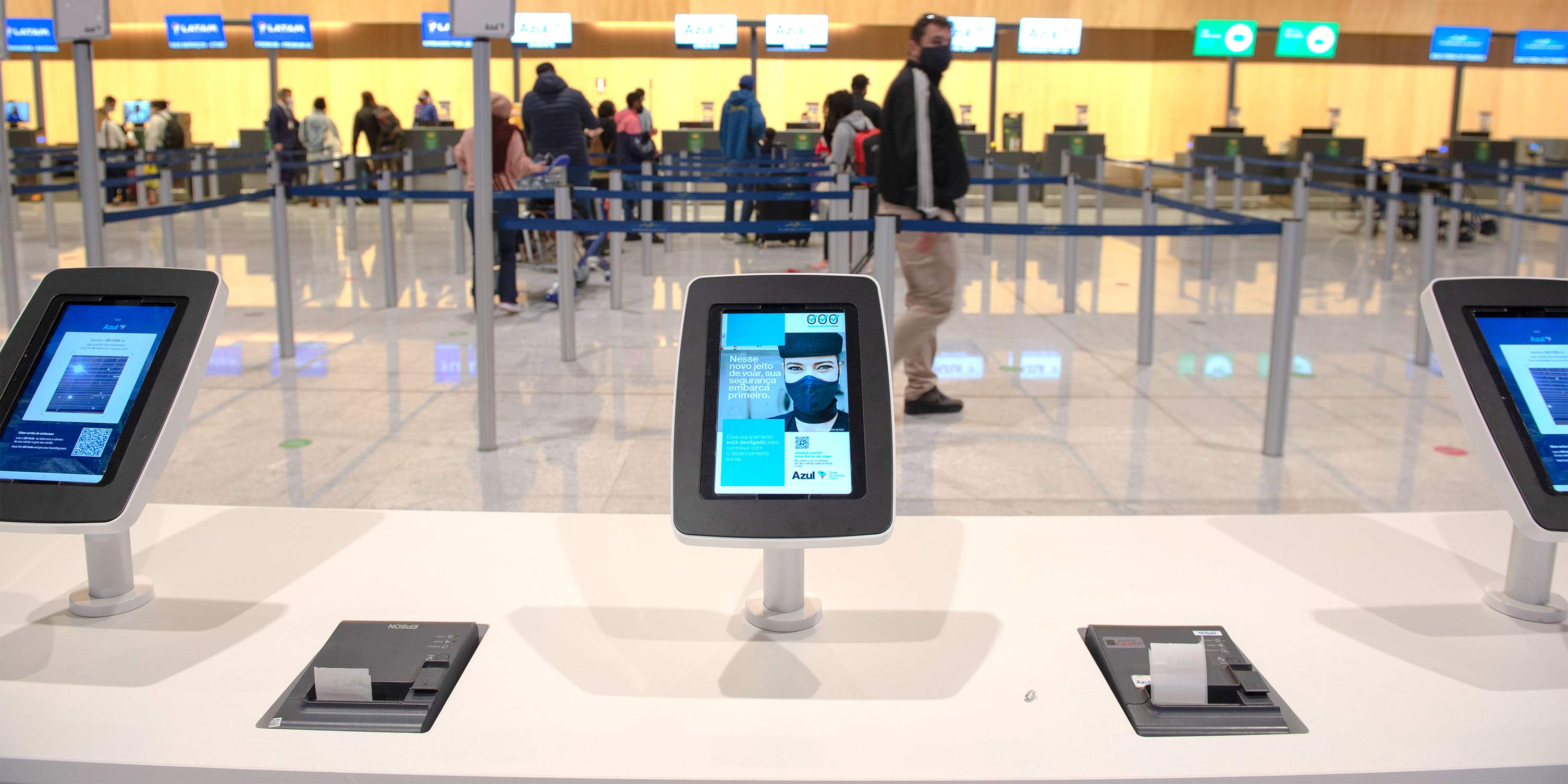 5 CX Trends Influencing the Future of The Travel Industry - Part 3
Travel has changed significantly in the past century and it's about to undergo another major shift. 2020 brought both international and domestic travel to an abrupt halt. It started with borders closing followed by various degrees of lockdowns, all implemented in an attempt to contain the global pandemic. Trips were cancelled or postponed and travelers were left to dream of destinations rather than experience and explore them first hand.
As the number of people flying starts to ramp back up, travelers are in for an entirely new travel experience, but so are travel operators. What are the emerging trends and how can the travel industry capitalize on opportunities to create even better customer experiences as they relaunch and attempt to rebuild?
1. Authenticity
While there is an abundance of information available, travelers are less likely to respond to slick advertising campaigns. Instead they are looking for authenticity. They may see a travel offer online, but they'll dig deeper, wanting more information on the destination, hotels and activities, as well as travel providers. They'll search reviews and see how the ratings compare to what's being offered. They'll also check reviews and responses to negative feedback. The travel industry has an opportunity to showcase destinations in a new way and in the process highlight that what's on offer is an authentic travel experience.
Some ideas that have been put forward by industry leaders is to show the faces of the small businesses and rural communities who depend on tourism for their livelihoods. Share their stories using short video clips filmed with mobile phones. It doesn't need to be perfect, just authentic. This will not only give prospective visitors a genuine glimpse into the destination, it may also encourage them to book. If they can see who will benefit from their travel dollars, it may make them feel as though they're helping support the industry in a more tangible way. Authenticity is about making the experiences more meaningful on a personal level. This is where using digital media becomes an integral element of the digital experience and represents a step in the right direction.
2. Responsibility
As tourist numbers around the world grew exponentially, it also had a dark side. Increased pollution and environmental impacts were often written off as a necessary cost of growth. As the world stopped and went into lockdown, the skies cleared and in many places, wildlife reemerged. It became more apparent that the current growth trajectory was not sustainable. Rebuilding would need to be done responsibly. Surveys reflect that most travelers will choose a destination or travel provider that demonstrates a level of sustainability and who is transparent about how they operate. Travel companies that build this into the customer experience are more likely to attract business going forward.
Research shows that travelers are prepared to pay more for responsible travel. Many destinations are aiming to reduce traveler numbers and offset this by increasing prices. Botswana has employed this strategy for years and, as a result, has been able to preserve much of its natural heritage while still supporting a very successful tourism sector.
Equally, travelers are also now more aware of the role they have to play in supporting communities and enjoying destinations responsibly. In a recent news article, a story emerged about how an ancient artifact, that had been stolen from Italy by an American tourist, was returned with a remorseful note apologizing for the theft. Additionally, as the world continues to battle the pandemic, travelers will be asked to behave differently. They'll be expected to wear masks, maintain social distancing and follow stricter sanitization procedures. There's the recognition that everyone has a responsibility to one another. Many companies and governments are looking to technology to help ease this process, as we discussed in a past blog post featuring steps taken in Japan and Singapore.
3. Relevance
There is a great deal of travel information available. By optimizing the digital experience with relevant ideas and information, website visitors are more likely to buy. An older traveler to Spain is more likely to be interested in cultural sites than the night life. Similarly someone searching for a family beach holiday is more likely to be interested in resorts that have kids activity programs. Being able to respond to user data, and customize the ideas that are presented to them, can help ensure they're seeing relevant travel information.
4. Simplicity
With life and travel getting more complicated, travelers will be demanding simplicity. They won't want to search multiple sites or pages to find the information they're looking for. This is why sites such as Bookings.com, Expedia and Kayak are so popular. They pull together offers from multiple airlines and hotels and present them in a way that allows web visitors to compare their options. However, with so many travel options available, even these types of travel platforms can be overwhelmingly complicated. Because of the many components making up any journey, travel is by nature complex. Being able to simplify the booking process and create a frictionless customer journey is likely to attract more users and can be the key factor to converting more customers.
5. Value
Value is often attributed to price, yet there are multiple ways to add value in travel. By considering who the target segments are and what's important to them, and then customizing the experience based on that information, demonstrates real value. Saving people time and effort, providing them with relevant and useful information, and making the booking process seamless, can all contribute to more conversions. Let's not forget reducing anxiety and make them feel good about the deal they found and purchased.
Continuing to add to the experience when they're traveling using apps is becoming increasingly sought after. Increasingly people want to board their flight, jump into a rental car or ride share service, and check-in to their hotel by using their mobile devices. They also want to know good places to dine out, the closest station to their hotel, and the best times to visit attractions to avoid queues. Travelers with immediate travel plans will seek up-to-date guidance on safety protocols, COVID testing requirements and accessibility to venues. Focusing on creating a frictionless digital experience that's built for mobile will become increasingly important.
Technology has had a huge role to play in keeping people connected at a time when they aren't able to travel. As travel starts to open up again, it will have a critical role to play in supporting other components of the travel experience. By leveraging traveler data, creating frictionless experiences and continually seeking out ways to improve the customer experiences, technology can equip the travel industry in making a stronger recovery.
Subscribe
Get updates as we post industry relavent content to our blog