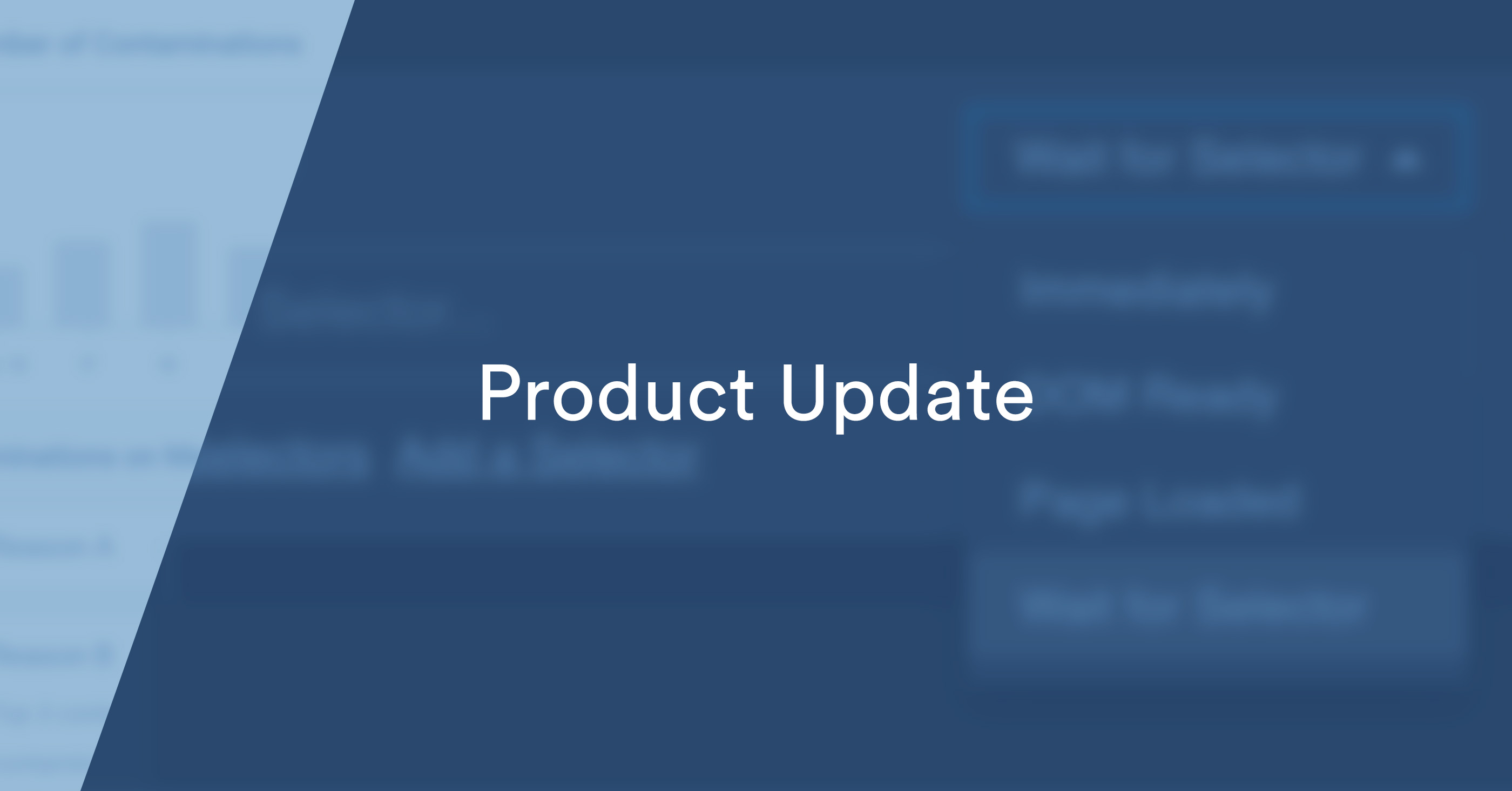 Four New Product Features in May 2021
In May we brought you four new features aimed at helping you gain more insights to the success of your experiments:
1. Contamination Reporting: Increasing reliability by revealing a key signal for project health
A "contamination" refers to a moment when a website improperly renders for a user. These events are rare, but they do happen. In order to provide accurate analytics, Evolv reporting automatically excludes visitors from the optimization when they are exposed to the error.
Data on contaminations has always been available to the watchful eye of our Expert Services team, but with this release, we've exposed this useful information in the Evolv Manager. Users can now easily monitor the contamination rates, and take action if they see anything unusual. This information not only shows when a new issue arises, but also when it's been resolved, so you can track through a fix that's been deployed and get confirmation of success.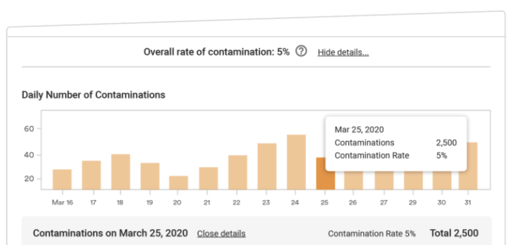 2. Improved efficiency of variant analysis
The most important information offered by our reporting dashboards is data about how individual variants are performing, both in isolation and in combination with other variants. Optimization teams use this information to look for patterns in visitor behavior that can inform strategic ideation about which ideas to test next.
With this release, we've made it much easier to quickly discover those insights and take action them on it. Users are now able to select any variant and to see in which combinations that variant occurs. This information can be accessed from the variant list through a link on each variant, and also on the combination page, by selecting variants from a dropdown.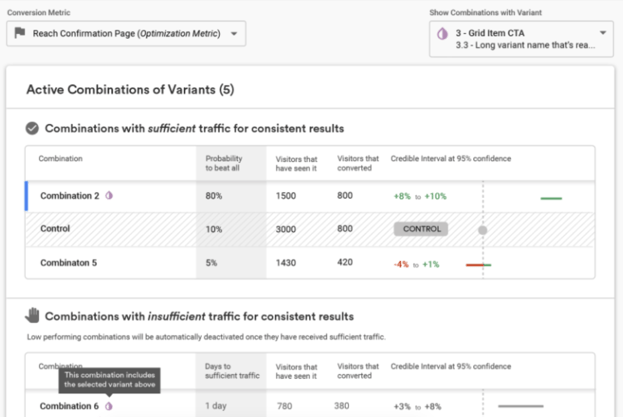 3. Making experiments more reliable with Javascript timing options
Most experiments that are run on the Evolv platform manipulate web pages using Javascript. But webpages are complicated things, consisting of numerous elements that can each take different amounts of time to load, and getting that sequence correct is critical. Web developers know how to account for these timing issues with custom code, but it's tedious and error-prone to do this for every element in every variant.
With this new feature in the Web Editor, users can rely on the Evolv client to consistently handle these timing issues with an easy to use configuration. This out of the box solution is reliable and easy to implement.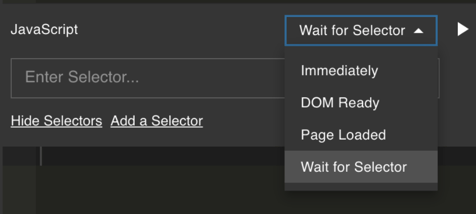 4. Increasing speed to results by efficiently using traffic when changing scope
One of the differentiating capabilities of the Evolv platform is that we deliver results much faster than traditional testing solutions. We know you can't wait around while lower-than-expected traffic numbers delay the conclusions of an experiment.
With this new release, we've tuned our algorithms so that in the rare case that traffic is lower than planned for, the size of the experiment can be easily reduced. Available traffic is then automatically and efficiently allocated to achieve results much faster.
Should you have queries on any of these new features, feel free to reach out to our customer success team.
Subscribe
Get updates as we post industry relavent content to our blog