2 min read
How Curiosity Stream Used AI to "Evolv" its Experimentation Program, Increasing Subscribers and LTV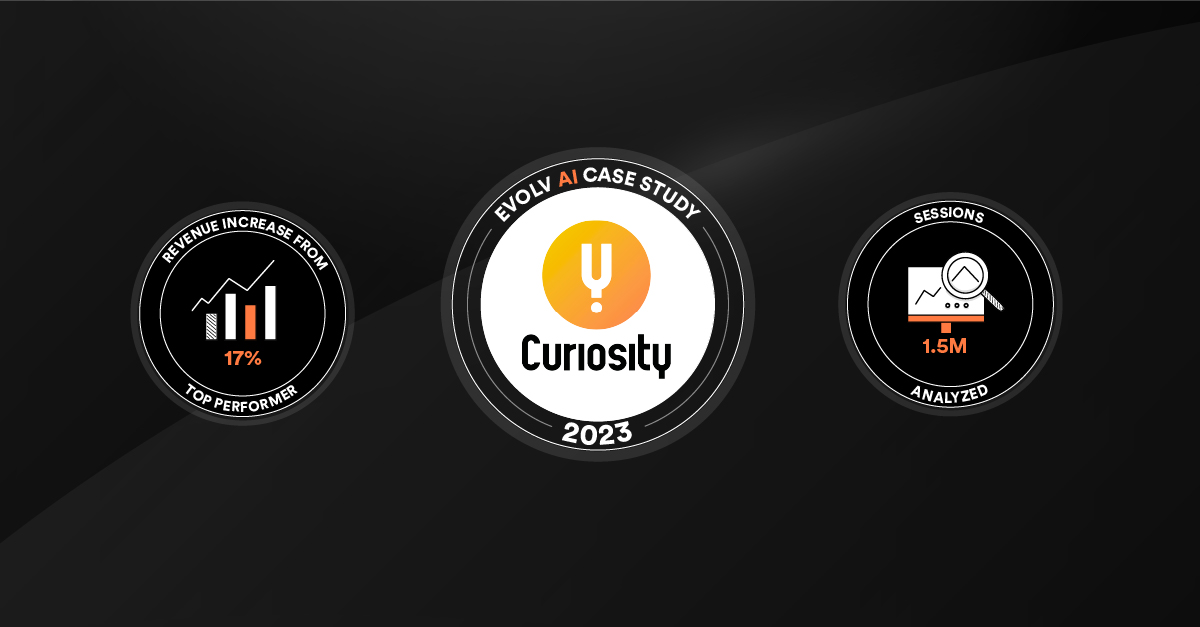 Curiosity Inc. is a publicly traded media and entertainment company that offers premium video and audio programming across every factual entertainment category, such as science, history, technology, nature, travel, and more.
Launched in 2015, Curiosity Stream is Curiosity's flagship subscription video, on-demand service, available on its owned and operated website and apps as well as the major streaming media platforms such as Roku and Apple TV. As of August 2023, Curiosity had approximately 25 million paying subscribers globally across the SVOD, as well as linear channels around the world.
1.5M

Sessions analyzed

1,296

Digital experiences served

17%

Revenue increase
Challenge
Before using Evolv AI, Curiosity Stream optimized its web experience by using a traditional A/B and multivariate testing solution, but a nascent experimentation program limited its testing velocity and ability to drive revenue impact.
As a subscription-based, digital-native company, Curiosity Stream's product team knew they needed a better way to experiment, especially across the subscriber sign-up funnel.
The Curiosity Stream website drives the vast majority of new subscribers, with the homepage as a primary conversion point. As such, Curiosity Stream first adopted Evolv AI to optimize conversions on its homepage, but Evolv AI's platform soon revealed that each type of subscription yielded a significantly different customer lifetime value (LTV). With these insights in hand, Curiosity Steam knew there was an opportunity to re-imagine bundling to focus on LTV for longer-term revenue gains instead of monthly subscriber volume.
Solution
In response, Evolv AI launched value-based optimization for Curiosity Stream, targeting four types of subscriptions at varying price points and contract lengths. Curiosity Stream designed a new homepage and checkout page experience to highlight target packages and optimize the average LTV across each subscription type.
Control Homepage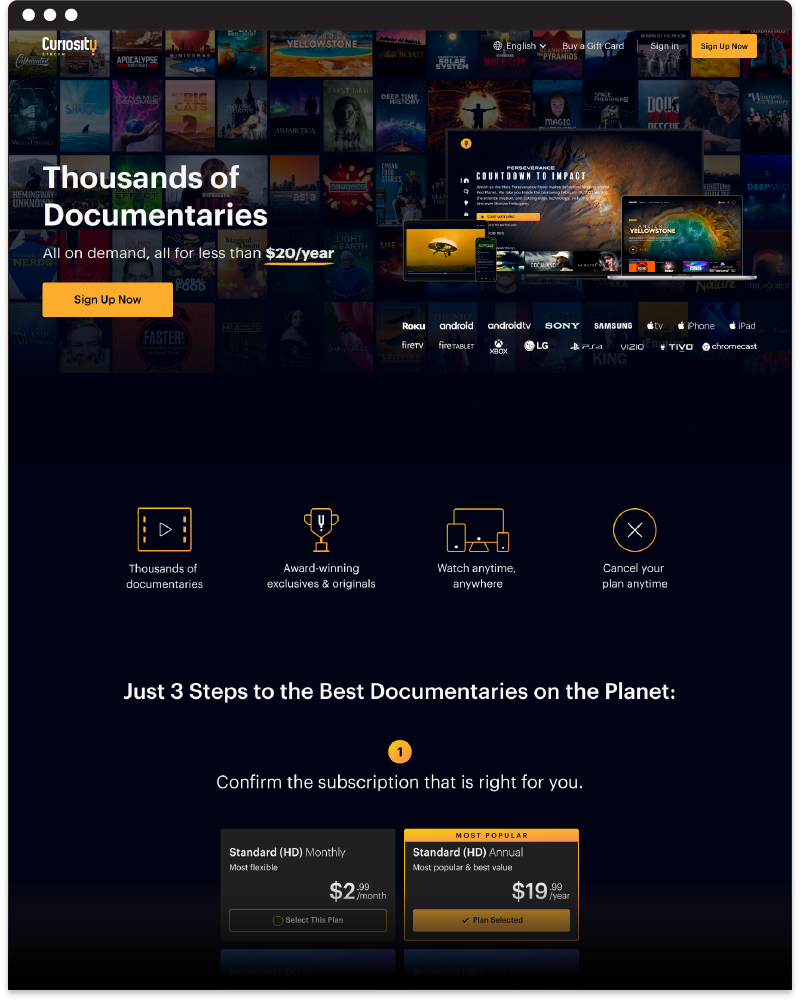 Top Performing Homepage
"Value-based experiment optimization is a game-changer for the entire industry. When other solutions only measure conversions, Evolv AI listened to our feedback and enabled us to optimize based on LTV, our north star."
- Victor Fong, Principal UX Designer at Curiosity
After four months of experimentation, the Evolv AI system evaluated 1,296 combinations of digital experiences served to roughly 1.5 million users to determine the best overall layout for both the majority of users and for audience segments targeted for personalized experiences.
Impact
During experimentation, Evolv AI's system identified 18 experiences with over a 95% probability of beating control going forward. The top-performing experience beat control by over 17%, indicating a better experience for users, and a direct impact to Curiosity Stream's revenue. Curiosity Stream estimates the top-performing experience alone could generate over $2M in incremental annual revenue when implemented.
"When most vendors are looking to extract value from customers, Evolv AI is one of the few that truly aims to deliver value to customers. With its cutting-edge AI technology and dedicated team of experts, Evolv AI generates more ROI than any A/B testing or CRO solution I've seen."
- Andre Silva, CTO at Curiosity
With Evolv AI, Curiosity Stream could uncover and take action on insights at a scale and scope that was previously unimaginable.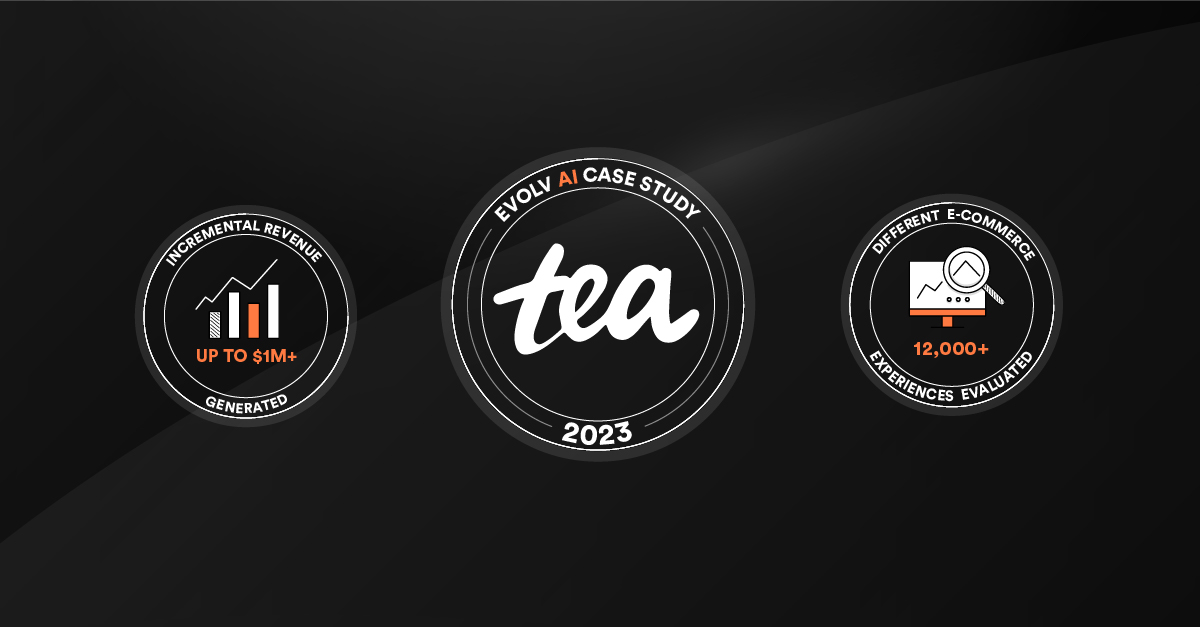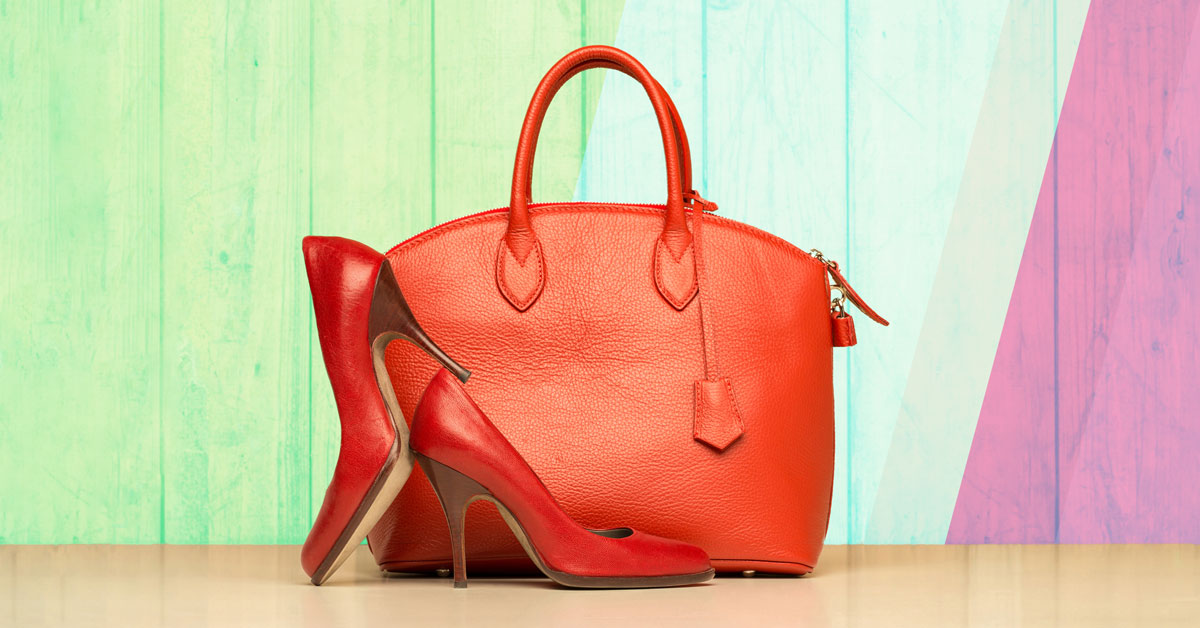 3 min read
If driving revenue growth is the end goal, then improving the attach rate is one of the strategies to get there. Attach rate or product affinity...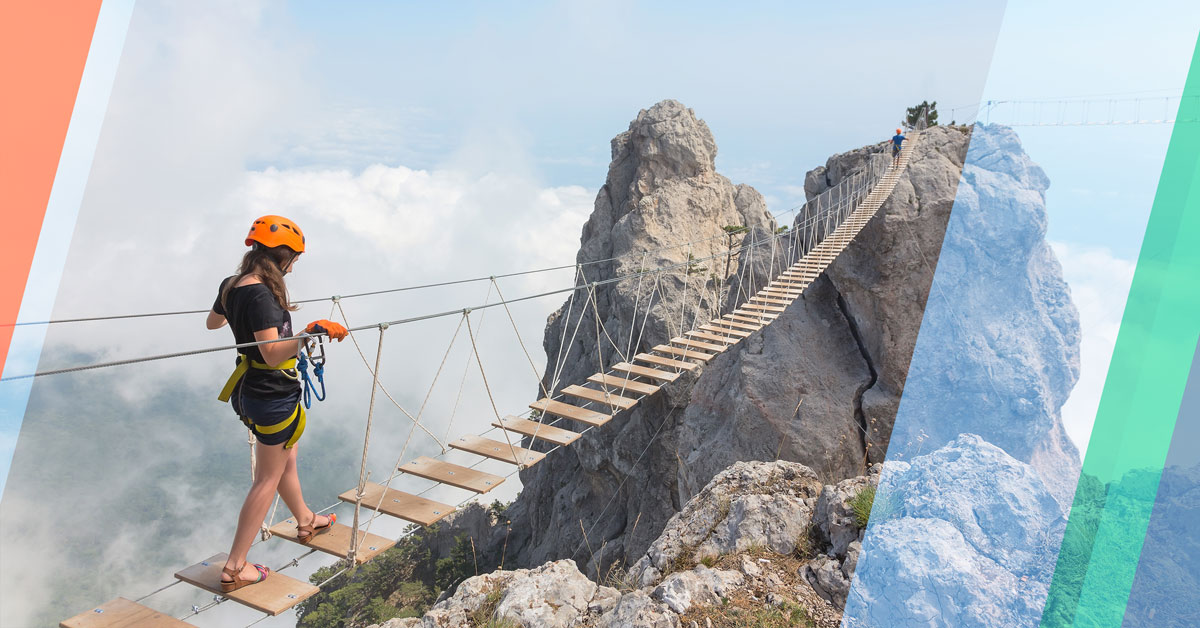 3 min read
A common goal of E-commerce is to reduce friction in the customer journey. Making it simpler and easier to buy is a proven strategy to increase...