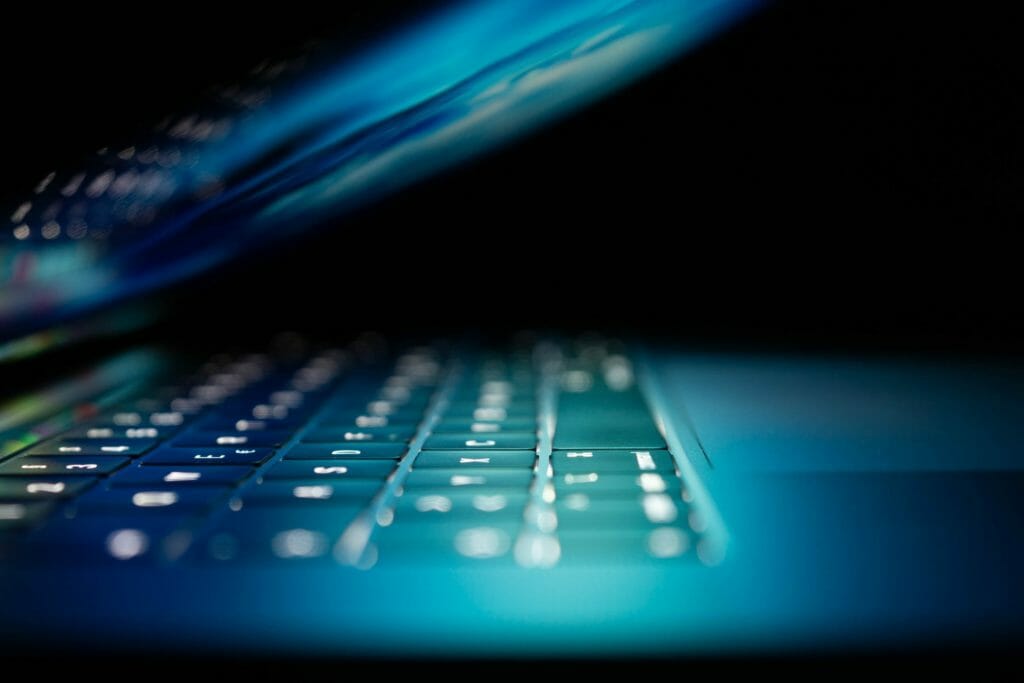 5 Things You Need to Know to Build Trust With Your Customers
Trust. It's the hardest thing to build and the easiest thing to lose.
Companies are always looking for new ways to build trust with their customers, but what does a winning strategy actually look like?
The answer to this question isn't all that simple. For many companies, building trust requires understanding the needs of your customers, thinking about how they approach making a purchase, and creating customer experiences that appeal to them.
Here are five areas we believe are important when it comes to building trust with your customers.
1. Compelling Content
Content is one of the key pillars for nurturing and persuading your customers to transition from the initial awareness stage to the final purchase. The content you display is often the first point of contact for many of your potential new customers, so it's crucial to keep that content clear, consistent, and relevant to your brand objectives.
The way your website's content is organized also reflects on how competent your business appears to the customer. Unclear objectives can increase customer dropoff because a potential customer won't know where to look to find the things they are searching for. Consider organizing your website's flow to cater to the customer journey. Make it clear where they can find educational and informative content, product and service information, and other important touchpoints like customer service, technical support, and more.
The content you display on your website, in your application, social media, and other channels says a lot about your brand. Think about how you want your customers to perceive you. The entire personality of your company, which is what customers connect with most, is largely based on the messaging in your content.
Try to update content, such as product descriptions, user guides, FAQs, photos, and more, on a regular basis, and keep it clear and well-organized. Regular content updates, for instance, reassure customers that look at your website that your business is active and ready to serve them.
Content updates don't need to be all about your products and services. Small content updates on the customer service end make your business seem active, which will help build trust with customers.
2. Trust and Security
In today's age of cybercrime and identity theft, customers are more willing to purchase products from companies they feel they can trust. Your sales funnels must build trust and security by showing that you value your customers' privacy and security.
But how do you build customer trust when it comes to privacy and security? There are a few ways.
According to the Baymard Institute, nearly 18% of customers abandon a purchase because they don't trust the website. You can solve this problem by ensuring that your website is properly secured with a valid SSL certificate and other measures that will decrease your chances of getting breached. One way to reassure customers is to display your enhanced security by placing security badges and trust seals on your website during checkout and other areas during the purchase stage.
Another way to reassure your customers and build trust is to be clear what you intend to use their information for. While a privacy policy may seem like an afterthought at times, being transparent about how you'll use a customers' data is important today. You should make finding this information easy for customers, and as much as possible, write it in plain English, not legalese.
3. Pricing and Promotion
Everyone wants to win — and those same rules apply to your customers. They're looking for value. So how do you build trust through pricing and promotions? And does that mean lowering your prices?
Not necessarily.
Low prices are good for convincing customers that they're saving money. However, if your prices are too low, the customer perception may be that your product is cheap and of poor quality. The goal is to strike a balance between pricing and perceived quality. Continuous optimization can provide your company with an outlet to test the effectiveness of different pricing strategies at scale and with increased velocity.
What about promotions? Promotions are a proven way to drive conversions from new and existing customers. But you can't overdo them, or they will lose their effectiveness. The last thing you want to do is convince your customers that you usually overcharge for your product.
Take Michael's, the popular arts and crafts store, for example. This brand almost always has a 50% off coupon available. Customers are aware of this strategy and will often only shop with them if that coupon is available for the product they want. While this strategy can be effective for increasing your AOV, it can backfire and decrease a customers' trust in the legitimacy of your pricing and promotion strategy.
4. Social Validation
Customers like to see that other people are having a positive experience with a product or service. Your brand can improve conversions through social validation like customer reviews, testimonials, and other customer-centric content such as social media.
Your products' reviews are one of the most important aspects of social branding. Customers like to buy products that have positive reviews, so you should try and keep your reviews as good as possible by providing quality products and making the customer experience pleasant.
Amazon is a great example of how effective reviews are for social validation. Many consumers are aware that a large portion of Amazon reviews are fake. Despite this, in 2019, 17% of consumers said they had fully trusted reviews on Amazon, while 58.1% said they somewhat trusted them.
And this extends far beyond Amazon. Here's what a 2019 BrightLocal report found:
82% of consumers read online reviews for a local business they are considering
The average consumer will read ten reviews before they can feel like they can trust a business
Consumers are spending more than 13 minutes reading reviews before making a decision
It's important that your business leverage reviews to build customer trust. However, never fake your reviews. Instead, encourage your customers to leave positive reviews through great service, high-quality products, and other positive customer experiences. Few things are more beneficial to a brand than generating positive brand sentiment organically through your various social media channels.
5. Customer Experience
Customer experiences matter more than ever today. Everyone is fighting for digital market share. A successful sales funnel must prioritize the customer experience through every step of the process, from start to finish.
How do you build a winning experience for your customers that inspires trust in your brand? Look at your business from the outside in. Put yourself in the shoes of a customer and go through the entire process of interacting with your company, from first entering your company's website or app to post-purchase support.
Customers are far more likely to trust and convert if the experience is painless, caters their needs, and leaves them feeling satisfied.
To keep your customers happy, you should make sure the entire process is easy to follow. Have customer service representatives available to answer your customers' questions through live chat, and make sure everything the customer needs is easily accessible.
This strategy takes commitment too. Every aspect of the customer journey needs to be addressed. That means focusing on creating compelling sales ads, using engaging copy on your website, ensuring that the flow makes sense based on the customer, and creating a checkout experience that is painless.
There's a lot to optimize when it comes to CX, and traditional testing methods, such as A/B testing, don't have the velocity or nimbleness enterprises need to truly perfect the customer experience. Traditional testing simply leaves too large a gap between the great ideas you want to test and the business results that you hope to achieve.
Want to learn more? Check out our ebook, written specifically to help retailers understand which experiments to prioritize, how to build a culture of experimentation and optimization, and more.
Subscribe
Get updates as we post industry relavent content to our blog