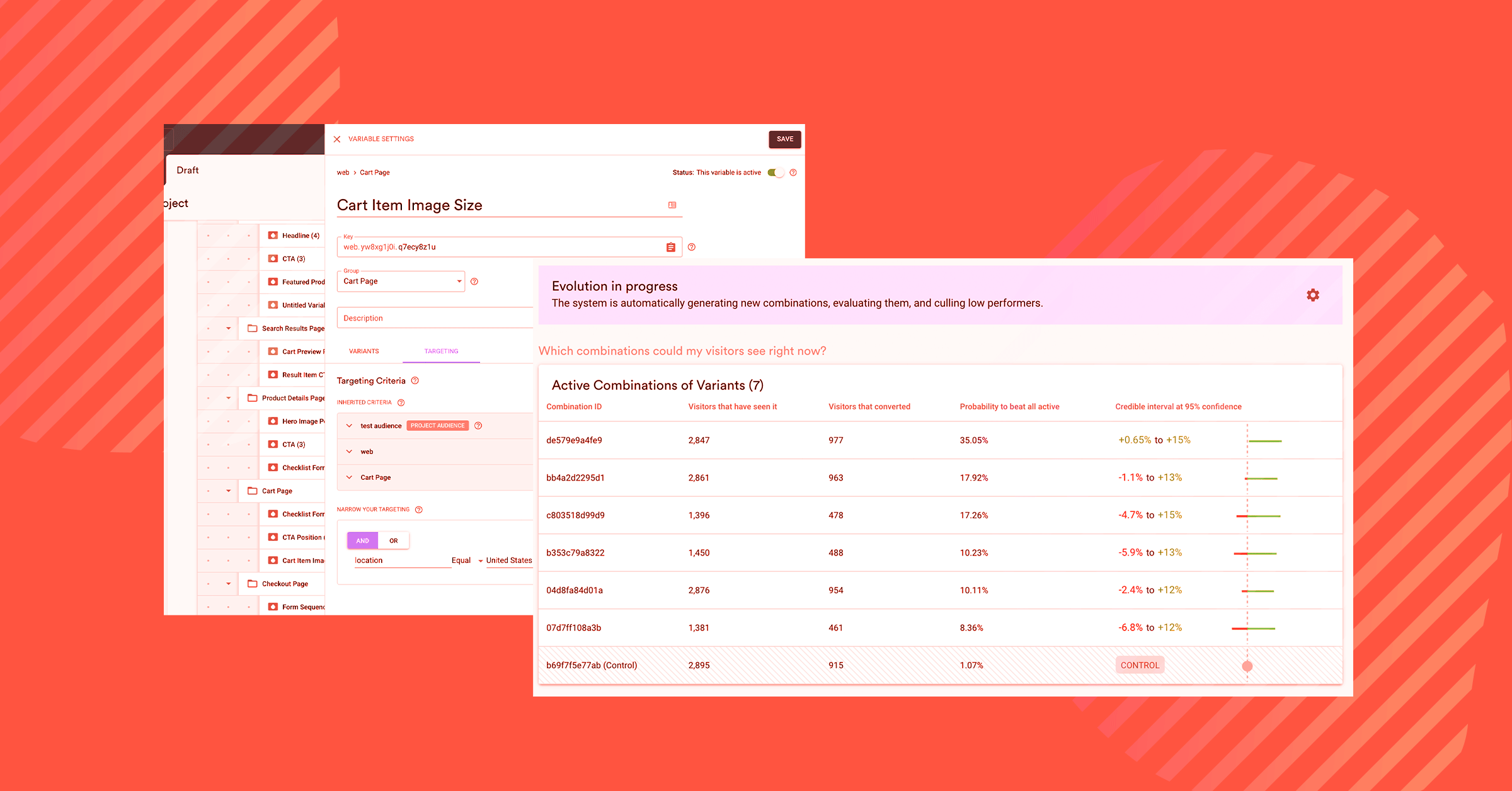 New Features: Variable Targeting, Improved Analytics, and More
Variable Targeting
We are excited to announce a major new feature that unlocks the ability to target experimental designs at unique audience segments. Whether it's geography, browser type, or any custom information embedded in the client-side context, users are now able to manually add targeting criteria to Variables to ensure that audience segments will be exposed to the appropriate experimental designs. This allows for testing hypotheses on specific audience segments in order to improve performance beyond a one-size-fits all approach. Our AI algorithms and statistics analysis features continue to monitor and report on the results of these targeting decisions, so you can test your assumptions and create new ideas with confidence.
Expected Range of Performance Now in Combinations List
We know our users are often looking for this key piece of information in order to make decisions about which experiences to implement in their production environment. Though previously available, this datapoint was hidden behind an extra click in the UI, and it was not possible to see the relative performance of all combinations in one view. This new feature adds a performance graph to each combination in the list—bringing the information to where our users are looking for it, and presenting it all in a single view so that comparisons can be made.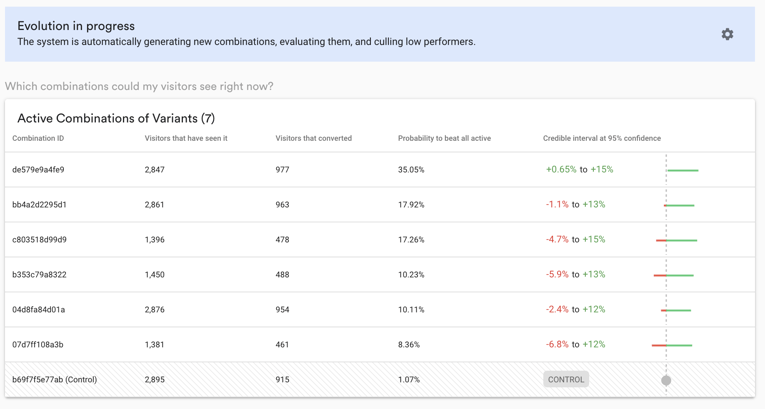 To see all of these improvements in action, make sure you are running the latest version of the new Evolv platform. Contact us for more information or for any training or walkthroughs you may need.
– Kash Bennett, Product Manager
Subscribe
Get updates as we post industry relavent content to our blog